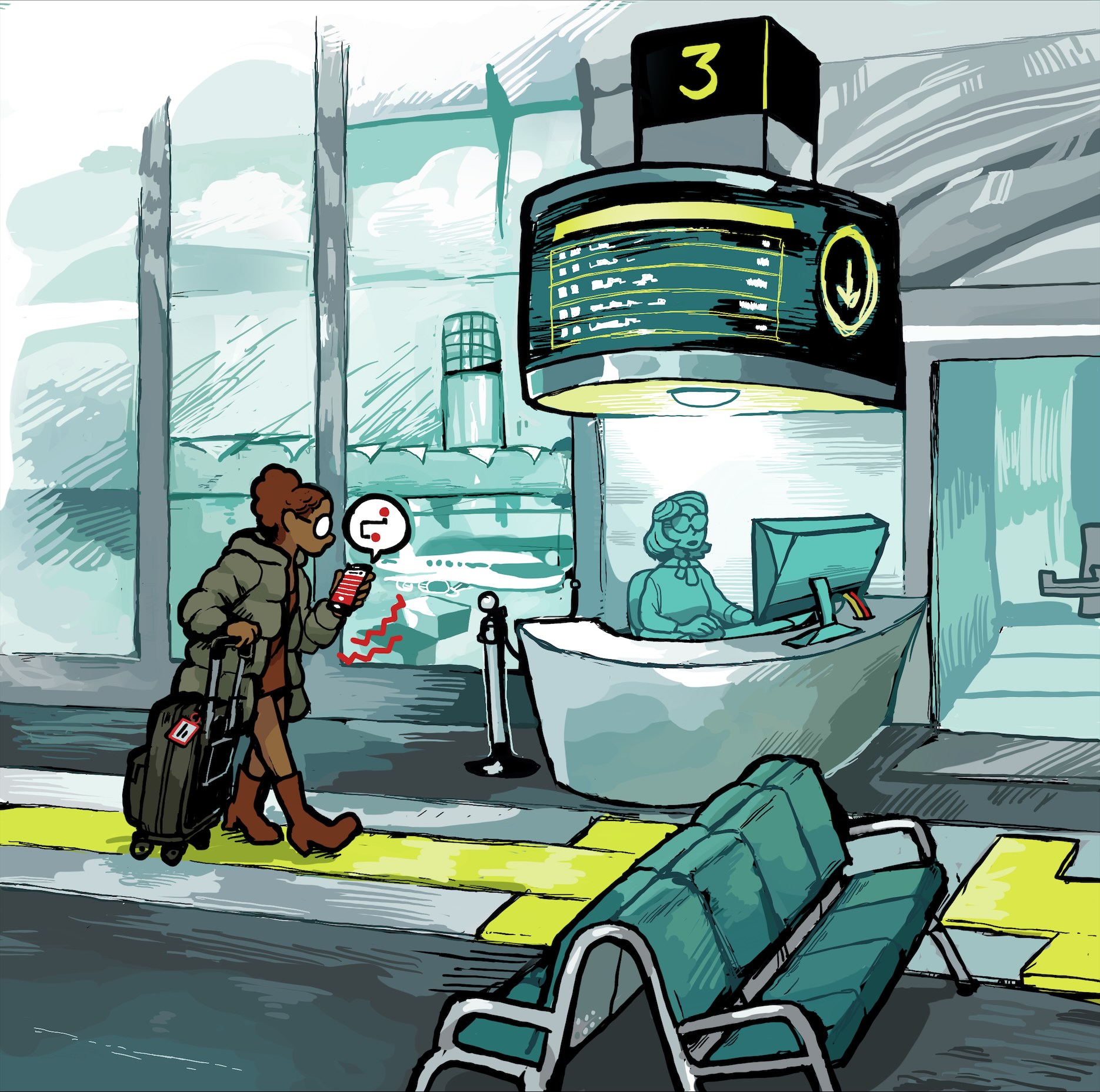 A visually impaired Black woman uses an accessible navigation app on her phone, which vibrates as she reaches her airport terminal. The woman wears glasses and pulls a suitcase with her right hand. She is following a path paved with tactile tiles. In the background, a customer service person sits at the terminal kiosk and an airplane apron is visible through large windows.
Image usage & credit
The Disabled And Here collection is published under Creative Commons attribution licensing, which means you can use, share, and adapt the images for free with appropriate credit.
This illustration should be credited as "Sherm for Disabled And Here." When possible, please link back to the Disabled And Here project page.
We ask that you be thoughtful in how you put our collection images to use. With captions, we prefer identity-first language, as in "disabled person" rather than "person with a disability."
Illustrator