Disabled And Here is a visual celebration of disabled BIPOC in the Pacific Northwest.
stock photography + individual portraits and interviews
What comes to mind when you think of disability and chronic illness? Media portrayals of disability tend to be homogenous and one-dimensional, focusing primarily on children & elderly folk, who happen to be white and framed only through the lens of pity or inspiration porn.
Disabled And Here is a reclaiming of our depiction, featuring disabled BIPOC (Black, Indigenous, and additional people of color) with different diagnoses (or lack thereof), body sizes/types, sexual orientations, and gender identities who reside in the Pacific Northwest. This is disability representation from our own community, with group pictures shot for free stock photography usage as well as individual interviews accompanied by beautifully affirming portraiture.
Photos from our test shoot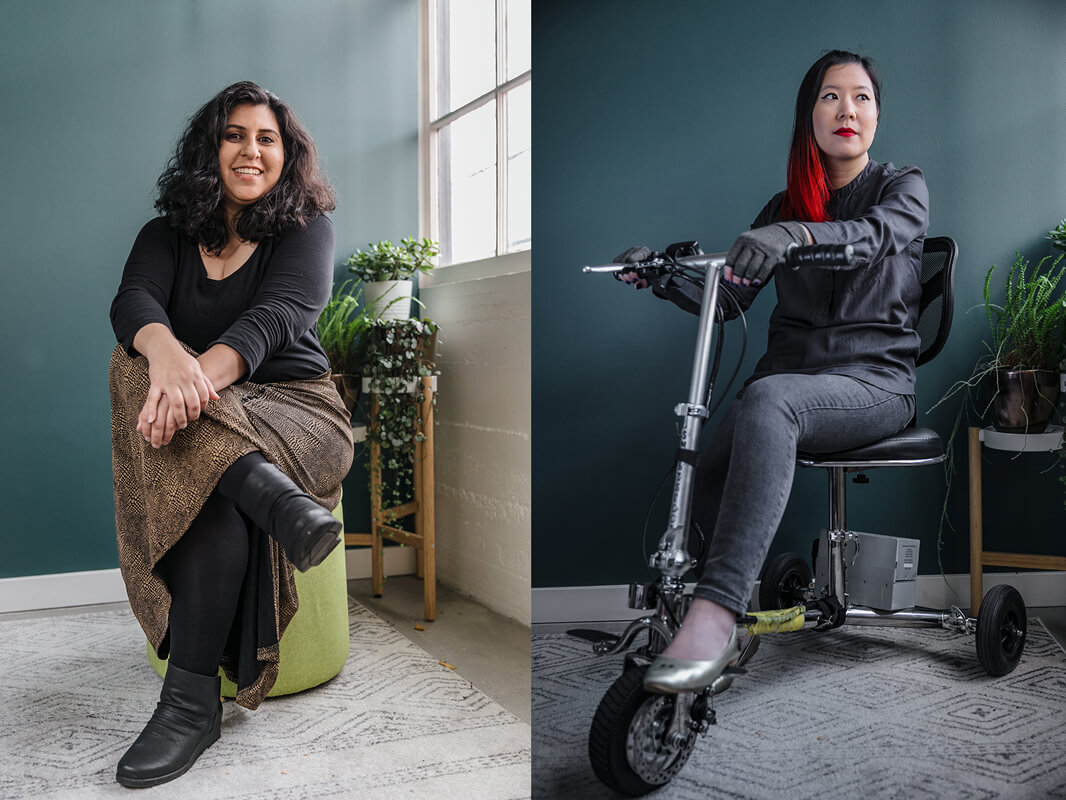 Left: invisibly disabled woman sitting on stool. Right: visibly disabled woman sitting on mobility scooter.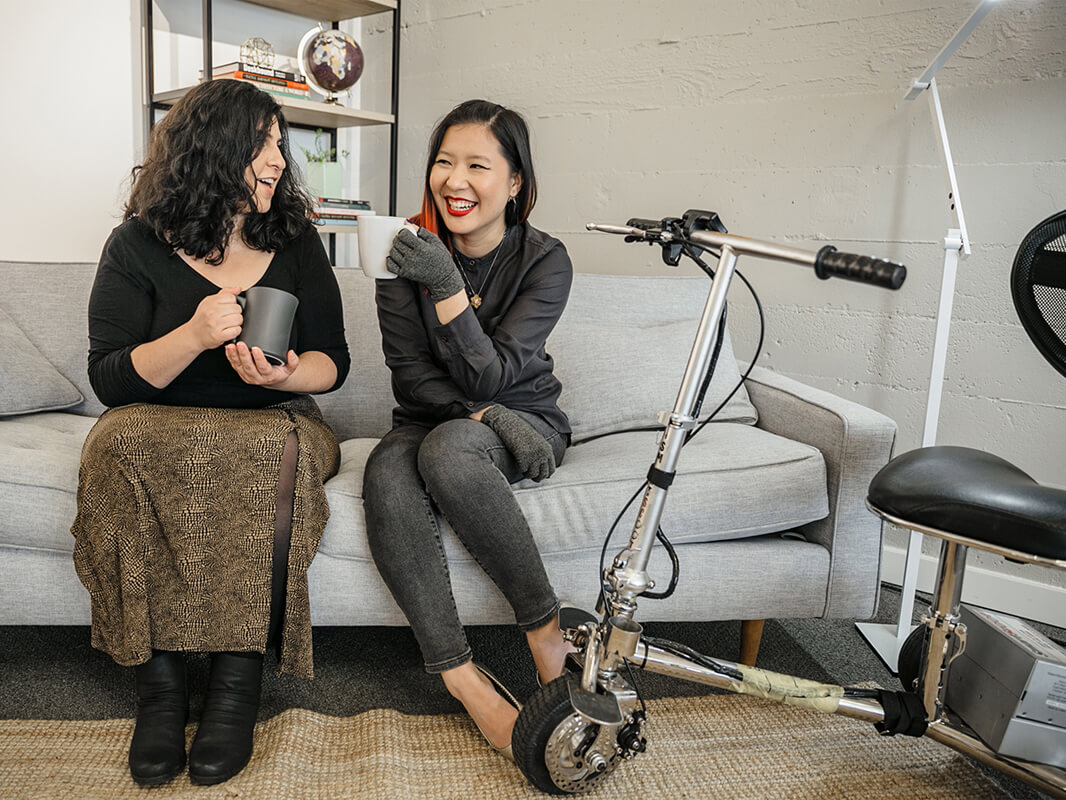 Two disabled women of color holding mugs and chatting on a couch, with a mobility scooter on the side.
Test shoot credits
Shooting soon
Thanks to individual donors & Awesome Disability, we're currently preparing for our first Disabled And Here shoot, with photos and interviews coming around late May.
Supporting Disabled And Here
For round one, we've got photography and models covered, but could use extra help to cover costs of our venue.
We're also looking for sponsors, especially those interested in expanding Disabled And Here into a full series. If you've ever scoured the internet for stock photos of disability and a particular topic, you might consider commissioning a specific shot or even a future theme / round!
Make a donation
Sponsor
Inspired by many
No project is created in a vacuum, so we wanted to say thanks to the women of color whose previous efforts we're building atop of and whose work you should support!
Vilissa Thompson, founder of Ramp Your Voice and creator of #DisabilitySoWhite
Keah Brown, author of The Pretty One and creator of #DisabledAndCute
Sapelo Square, creators of Preserving the Legacy, a portrait project that launched in 2017
Stephanie Morillo and Christina Morillo, founders of #WOCinTech Chat, which ran a stock photo project from 2015-2016