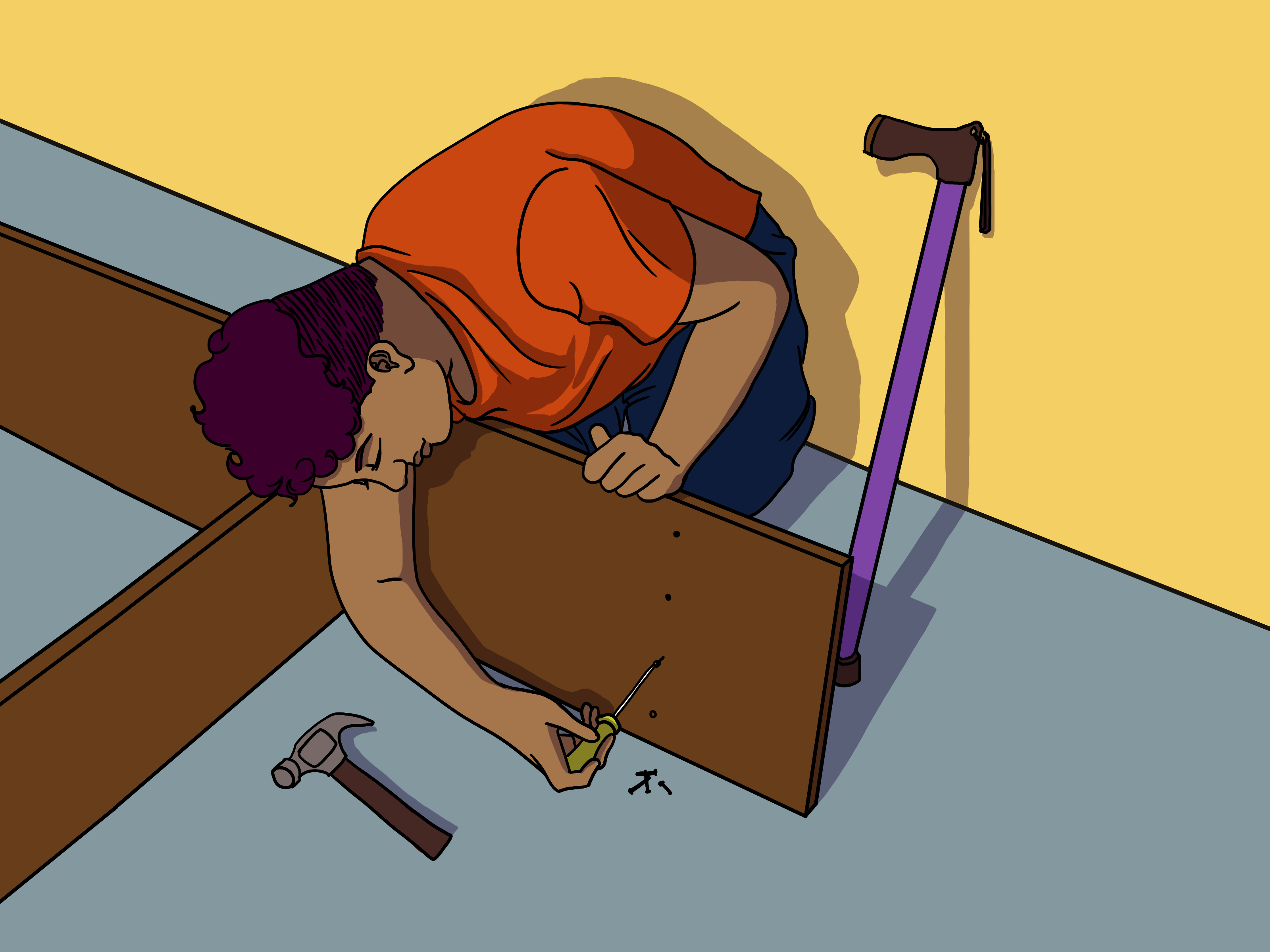 A Black woman with short, curly hair kneels on the floor, using a yellow screwdriver to fasten nails into a partially constructed bookcase. A few screws and a hammer are laid in front of her on the light blue floor. A purple cane is within reach of the woman, leaning against the yellow wall behind her.
Image usage & credit
The Disabled And Here collection is published under Creative Commons attribution licensing, which means you can use, share, and adapt the images for free with appropriate credit.
This illustration should be credited as "Aisha Akeju for Disabled And Here." When possible, please link back to the Disabled And Here project page.
We ask that you be thoughtful in how you put our collection images to use. With captions, we prefer identity-first language, as in "disabled person" rather than "person with a disability."
Illustrator
Tags