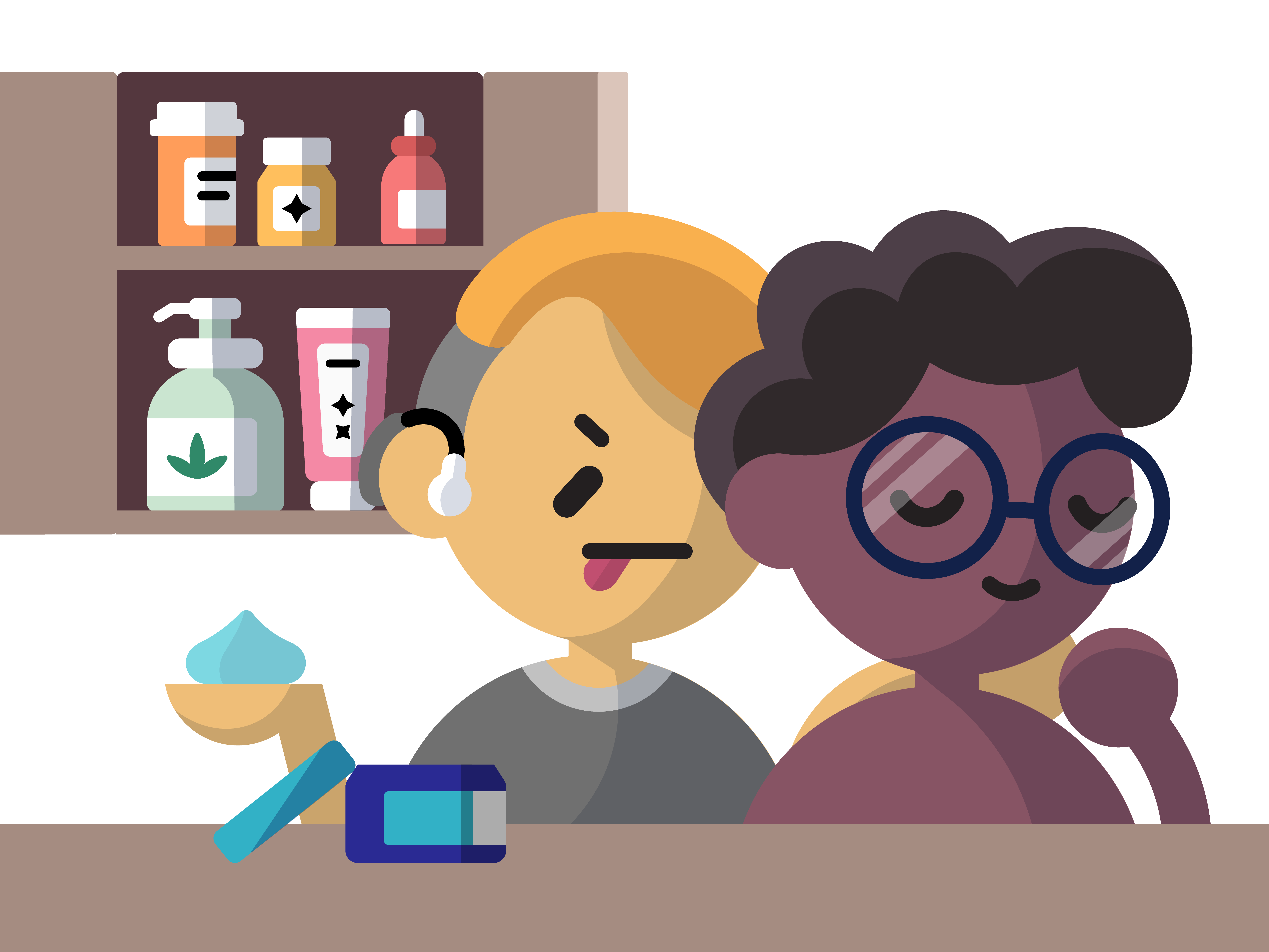 An Asian person carefully applies soothing ointment onto the naked back of a Black person, whose eyes are closed serenely. The Asian person has their tongue out in concentration and sports a blonde undercut and hearing aid. The Black person has a fluffy afro and dark blue glasses. A counter with an open jar of ointment is in the foreground while an open medicine cabinet with prescriptions, tinctures, and ointments can be seen in the background.
Image usage & credit
The Disabled And Here collection is published under Creative Commons attribution licensing, which means you can use, share, and adapt the images for free with appropriate credit.
This illustration should be credited as "Dana Chan for Disabled And Here." When possible, please link back to the Disabled And Here project page.
We ask that you be thoughtful in how you put our collection images to use. With captions, we prefer identity-first language, as in "disabled person" rather than "person with a disability."
Illustrator