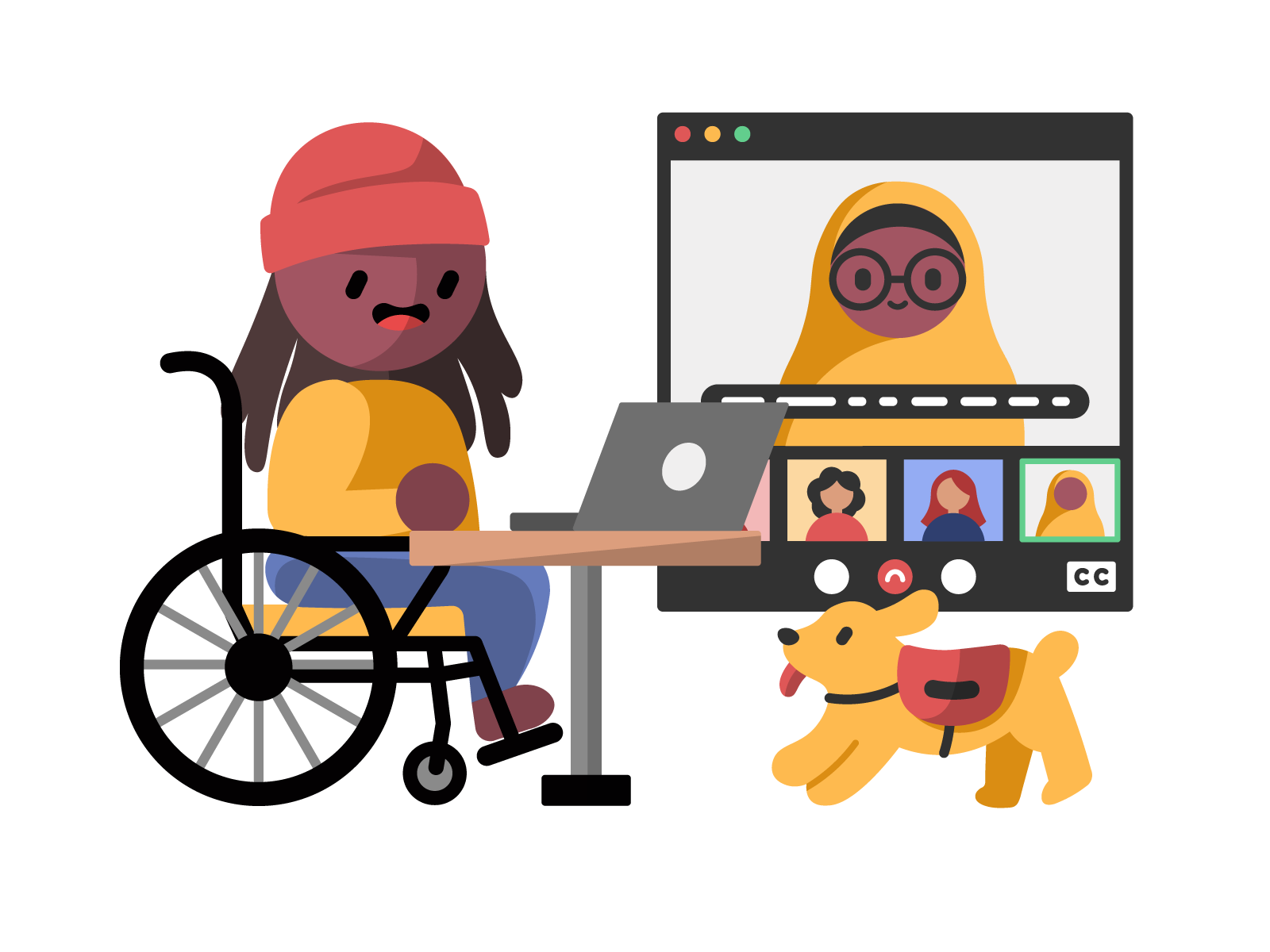 A dark skinned wheelchair user with long hair and a beanie sits at a small table, using their laptop to participate in a video meeting. The laptop screen is shown to their right, with the call being live captioned. The main speaker is a dark skinned person wearing a hijab and glasses, and 3 other participants are at the bottom of the screen, in smaller windows. In the bottom right corner, a yellow service dog bounds towards the wheelchair user.
Image usage & credit
The Disabled And Here collection is published under Creative Commons attribution licensing, which means you can use, share, and adapt the images for free with appropriate credit.
This illustration should be credited as "Dana Chan for Disabled And Here." When possible, please link back to the Disabled And Here project page.
We ask that you be thoughtful in how you put our collection images to use. With captions, we prefer identity-first language, as in "disabled person" rather than "person with a disability."
Illustrator