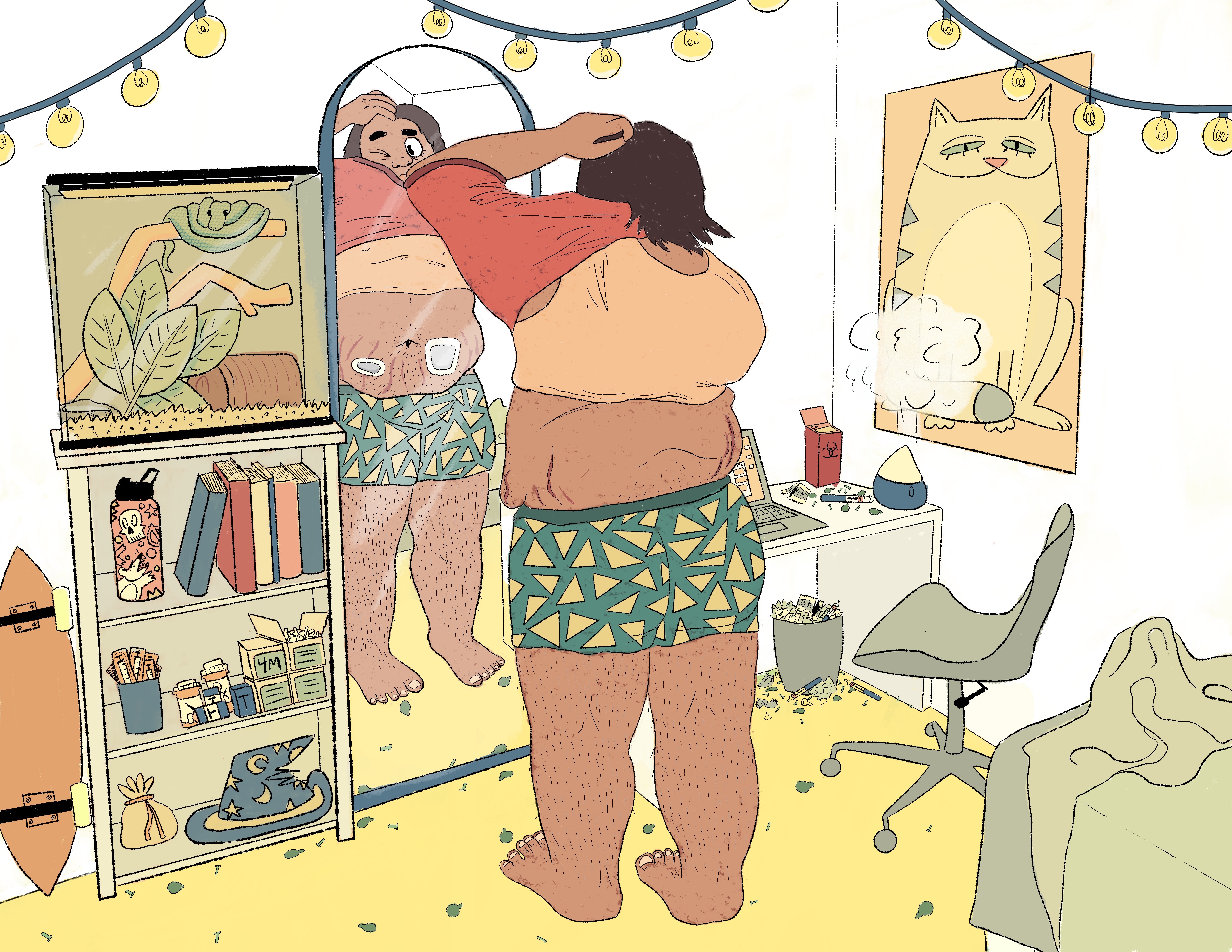 A fat Filipino transmasculine person stands, wearing patterned boxer briefs and a chest binder that doesn't quite match their skin tone, while struggling to put on a t-shirt. They're in front of a tall mirror, which reflects their stomach, showing stretch marks, hair, and two devices: a continuous glucose monitor on the left, and a cordless insulin pump on the right. There is a messy desk to their right, with empty insulin pens, candy wrappers, needle caps, and the same detritus overflowing from a small garbage can onto the floor. The background features a bookshelf holding various medical supplies and needle caps and labels scattering the ground like confetti.
Image usage & credit
The Disabled And Here collection is published under Creative Commons attribution licensing, which means you can use, share, and adapt the images for free with appropriate credit.
This illustration should be credited as "Campbell Royales for Disabled And Here." When possible, please link back to the Disabled And Here project page.
We ask that you be thoughtful in how you put our collection images to use. With captions, we prefer identity-first language, as in "disabled person" rather than "person with a disability."
Illustrator
Tags