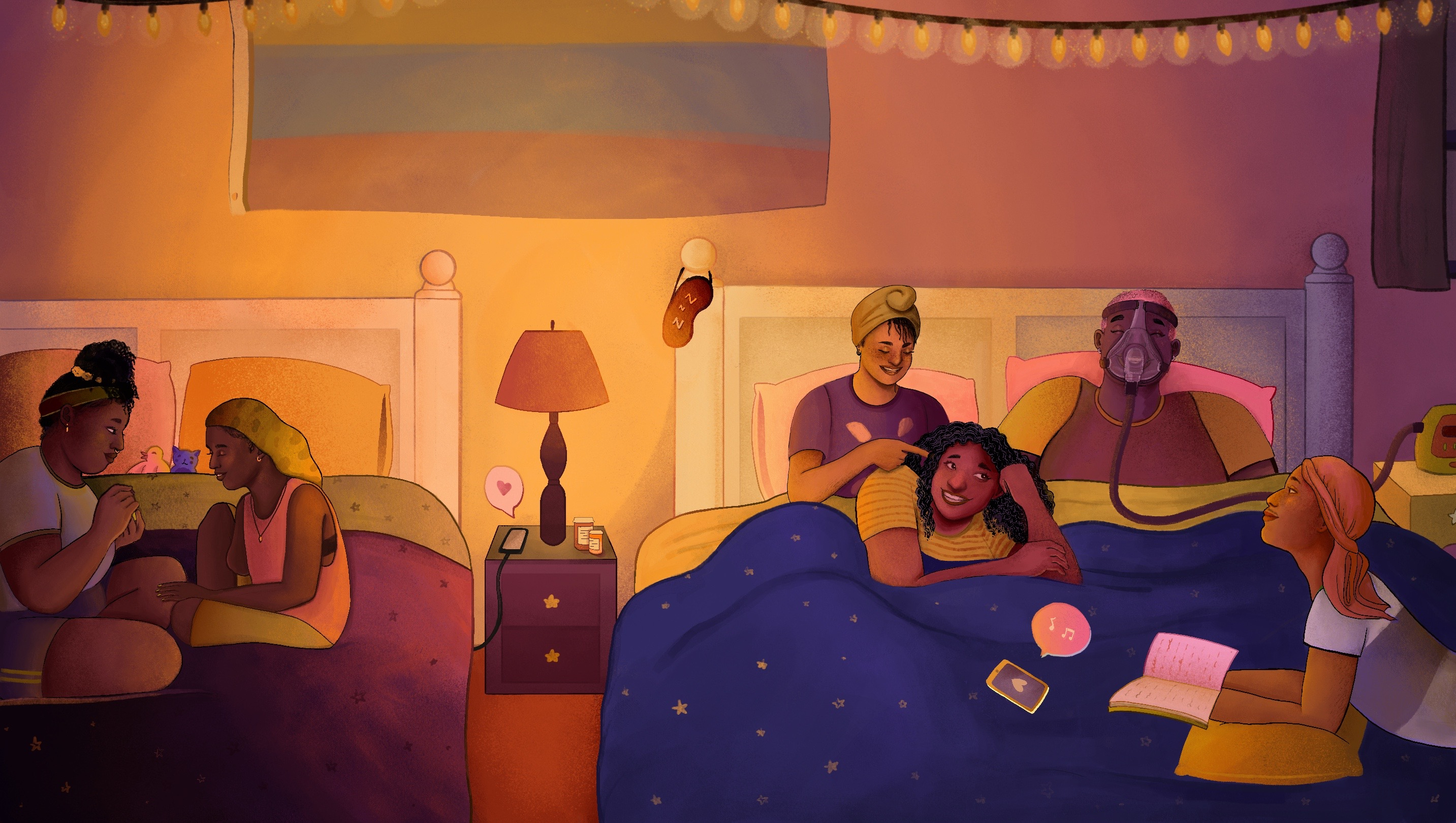 A group of disabled queer Black folks talk and laugh at a sleepover, relaxing across two large beds. Everyone is dressed in colorful t-shirts and wearing a variety of sleep scarves, bonnets, and durags. On the left, two friends sit on one bed and paint each other's nails. On the right, four people lounge on a bed: one person braids another's hair while the third friend wearing a C-PAP mask laughs, and the fourth person looks up from their book. In the center, a bedside lamp illuminates the room in warm light while pill bottles adorn an end table.
Image usage & credit
The Disabled And Here collection is published under Creative Commons attribution licensing, which means you can use, share, and adapt the images for free with appropriate credit.
This illustration should be credited as "Jonathan Soren Davidson for Disabled And Here." When possible, please link back to the Disabled And Here project page.
We ask that you be thoughtful in how you put our collection images to use. With captions, we prefer identity-first language, as in "disabled person" rather than "person with a disability."
Illustrator