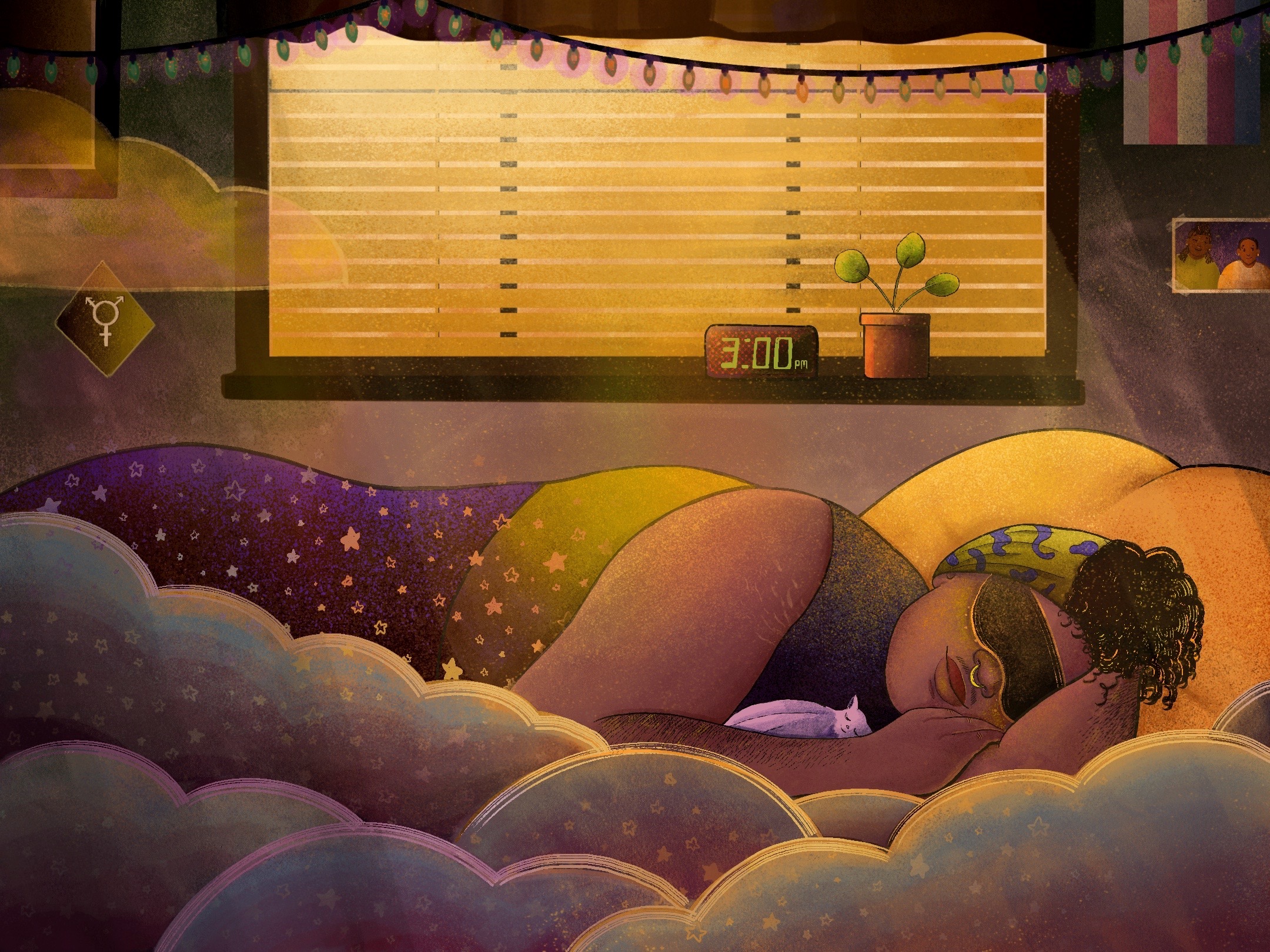 A Black trans person with idiopathic hypersomnia sleeps contentedly on a bed of warm blue and purple clouds. They're wearing an eye mask and their dark curly hair is wrapped in a colourful sleep scarf. A small purple bat plushie is nestled beside them. Behind the sleeping person is a window, bathing the room in warm afternoon light.
Image usage & credit
The Disabled And Here collection is published under Creative Commons attribution licensing, which means you can use, share, and adapt the images for free with appropriate credit.
This illustration should be credited as "Jonathan Soren Davidson for Disabled And Here." When possible, please link back to the Disabled And Here project page.
We ask that you be thoughtful in how you put our collection images to use. With captions, we prefer identity-first language, as in "disabled person" rather than "person with a disability."
Illustrator