October 17, 2019
Hi Tonya! How would you like to introduce yourself? Hello. Well, I am originally from the South, but was mostly raised in Portland. I attended Portland State University. I enjoy reading, writing, and traveling. I am a single mama of an energetic toddler. I've been a zine organizer for ten years now.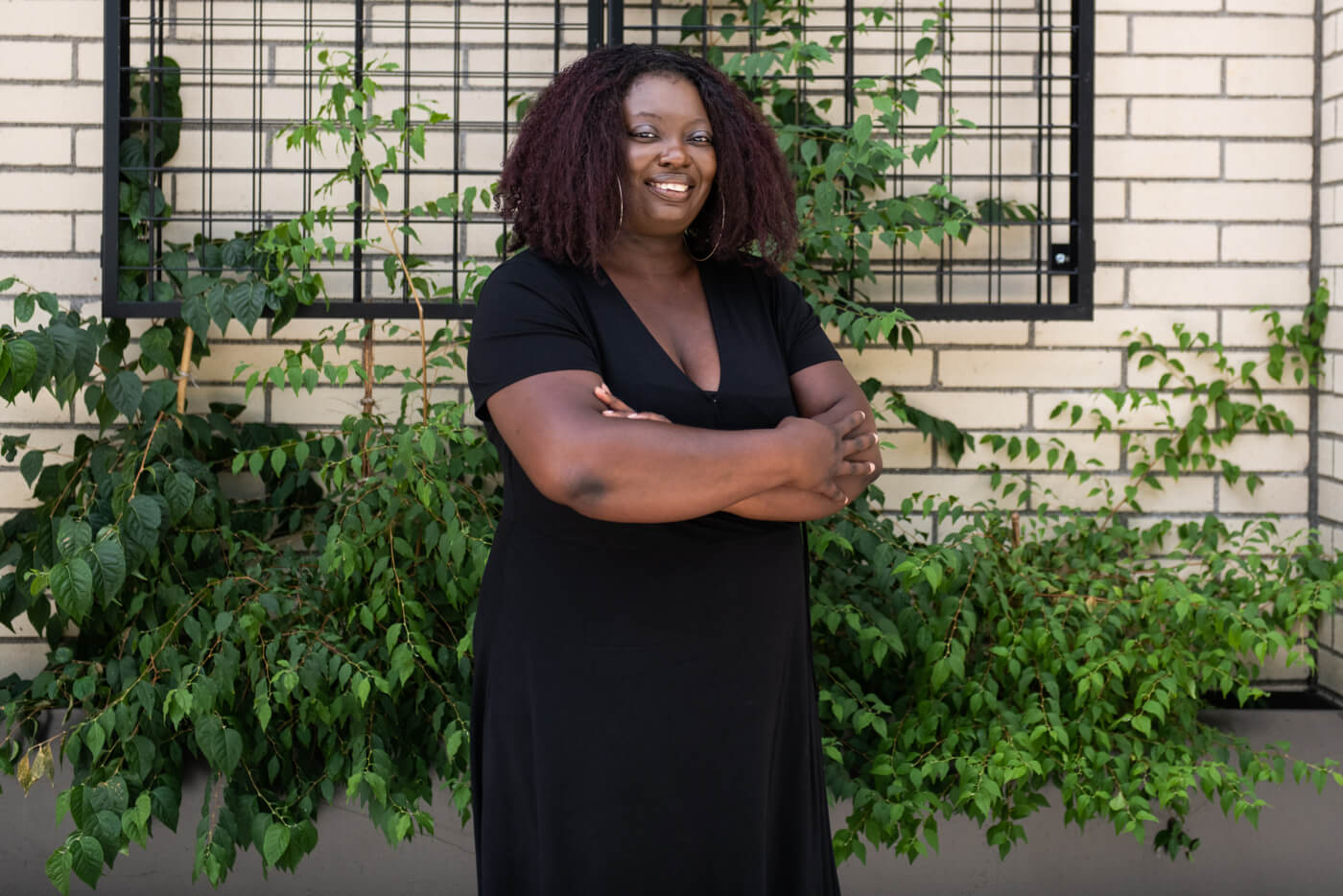 How long have you been in Portland / the Pacific Northwest? I believe my mom moved to Portland when I was 4-5, so I grew up here. However, I tend to see the South as more of my hometown. I guess because the majority of my family lives there and our history is rooted there. Also, I've relocated a few times from Portland and then moved back. It's been interesting to witness the changes of Portland over the years. I lived in neighborhoods/streets like Alberta/Killingsworth/Borthwick etc. Those areas were predominantly Black…now of course not so much with gentrification/rising cost of housing.
It's been amusing to me the recent attempts to "bring back" displaced Black residents to those same neighborhoods. There are numerous low/mixed income apartment complexes going up with preference to displaced folks. However, the problem is people are being encouraged to return to areas that aren't welcoming/are anti-Black (coffee shops etc.) or not practical/expensive for their everyday lives (overpriced boutiques etc).
When I compare Portland to other places I've lived, I do like the fact that Portland is a city that one can be creative/quirky/experimental in. It's one of the reasons I always find myself back here, no matter how long I've been gone. But it is difficult to live in a city that historically has been anti-Black and having to navigate racial microaggressions everyday. It's annoying.
I do admire how Black, Indigenous, and People of Color (BIPOC) here continue to push on despite the attempts to keep our communities oppressed/fragmented and the very real threats of violence that we face from hate groups that descend upon the city.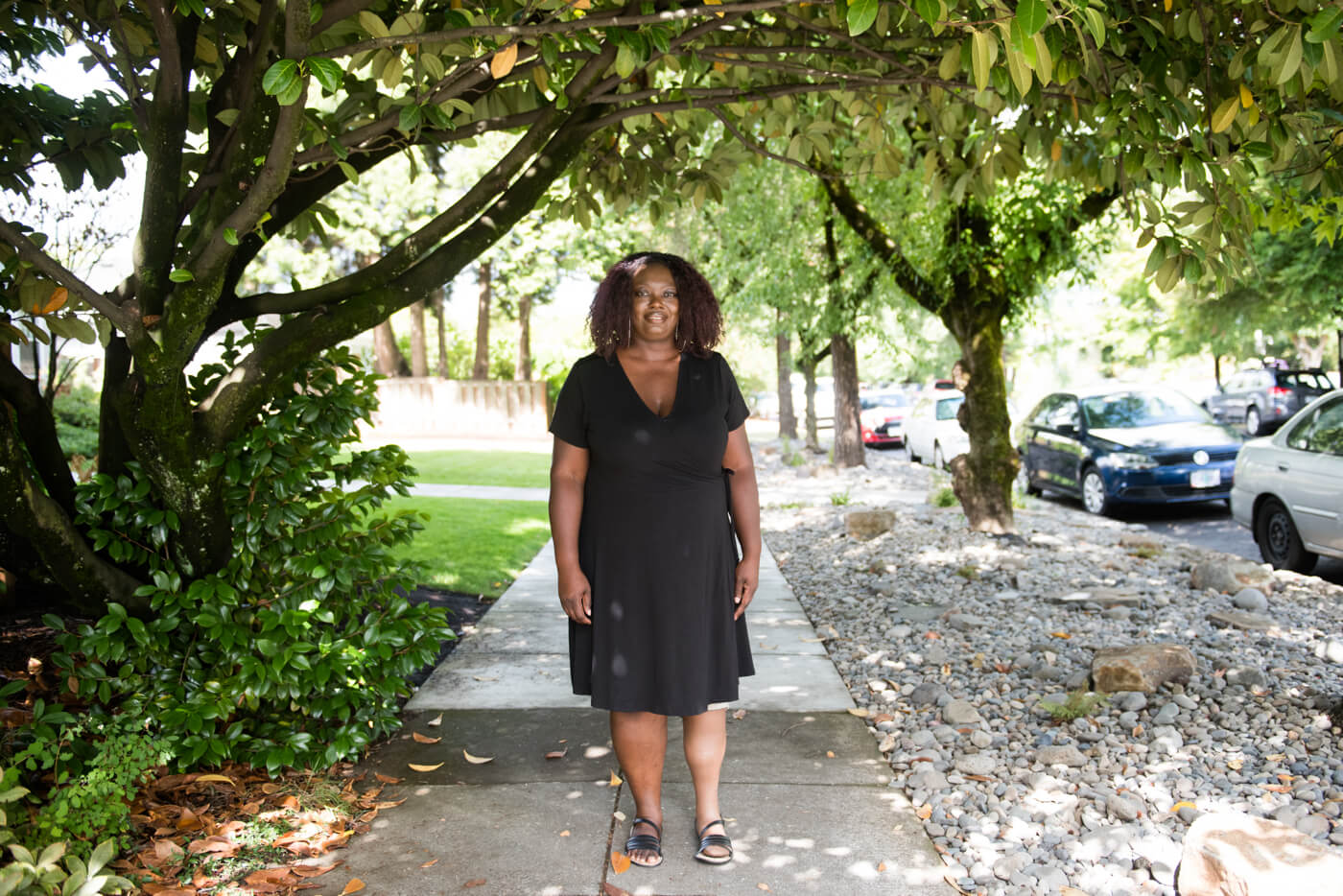 Can you tell us how you got started with zine organizing? What does that entail and how has your work evolved over time? I was introduced to zines while working on an undergraduate degree in women's studies. For a final assignment for one of my women's studies classes, the professor wanted us to do a creative project. I struggled to think of something to do, when a friend suggested I make a zine. I had never heard of zines before. I researched and liked the concept of it. I made a zine called "See Me: Issues that Affect Our lives, Acts of Resistance Against Oppresion, and Black Feminist Thought." The focus of the zine was cultural/media representations of Black women/womanhood.
My classmates liked the zine and encouraged me to share my zine at the upcoming Portland Zine Symposium. I signed up to table and host a workshop. While there I noticed how white the space was (tablers/attendees). My workshop "Women of Color: Writing and Activism" received positive feedback from participants. It clicked that I could do workshops like that all the time! A couple of months later, I started the Women of Color Zine Workshops. We met once a month at the Women's Resource Center at Portland State University. The workshops covered the basics of zine making, guest speakers, and opportunities to share work with each (readings).
We eventually created a zine collective called "Women of Color: How to Live in the City of Roses and Avoid the Pricks." We write about our experiences as women of color in white-dominated Portland. We have covered topics like housing, beauty standards/fashion, self-care, etc.
In 2012, we received a grant from the Regional Arts & Culture Council to organize a Women of Color Zine Symposium. The event showcased women of color tablers, keynote speaker LaMesha (a Black woman zinester/ trailblazer in the zine community), and a local female rap/hip hop group. It was a fun time! I led the zine workshops for five years, before I stopped doing them. It was mostly because I was in my final year of graduate school and needed to focus on that.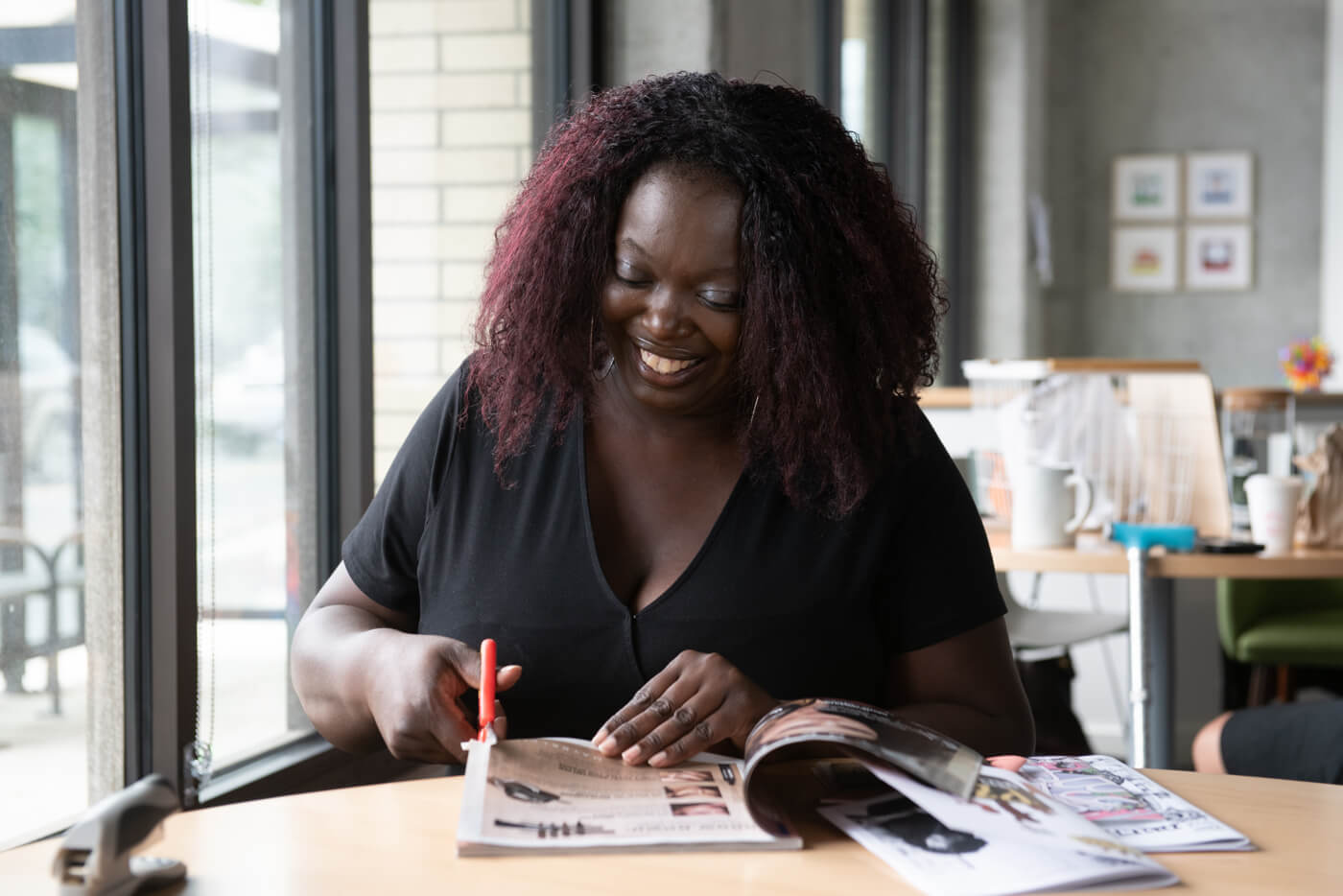 Despite ending the workshops, the Women of Color Zine group has been growing strong for ten years. We still self-publish our zines. Our current goal is getting back into tabling at events and hosting readings again.
It's been amazing being involved with such a brilliant group of women/folks. I've literally watched some members grow up in the group. They joined the collective in their 20's and now in their 30's! Whenever I wonder if I've ever contributed anything to this earth, I think about the wonderful community of women of color/folks I'm part of. It makes me feel better. Ha, ha!
Is there anything you wish people understood better about disability? Or perhaps accessibility? What I have noticed is that there is a lot of rhetoric about supporting those with disabilities, but there is still much work to be done. There are still many places that aren't accessibility-friendly. Also, many people continue to treat those with a disability as a nuisance. Before I got fitted with a prosthetic leg, I was in a wheelchair for 8 months as I waited for my limb to heal. I'll never forget how hard it was getting around or how people lacked patience with me. The disability office workers was also pretty rude towards me. I think there is this belief that those with disabilities are exaggerating or not really disabled or whatever. Especially if you are trying to get benefits. I'm often asked why don't I "just get on disability." It is extremely difficult to do so. 90% of people are denied right off the bat.
Then you have to go through a whole court proceeding to "prove" you are really disabled. What a lot of people don't realize is that they don't just look at your disability. They also include your age, if you have dependents, what was your prior work experience, your educational level, what jobs in your state you can do with your disability etc. You practically have to be near death to get disability and even then they will still see if you can work! It's outrageous and that's why so many people with disabilities struggle with poverty/houselessness.
More people need to advocate for disability rights. Because the truth of it is, all folks are only temporarily "able-bodied." One can become disabled at anytime. I went 34 years with two legs, before I was hit by a car and lost a limb. I never thought that would happen. I always figured if I was in a bad accident, I would just be dead. You never think about what if you become disabled and how much your life will change.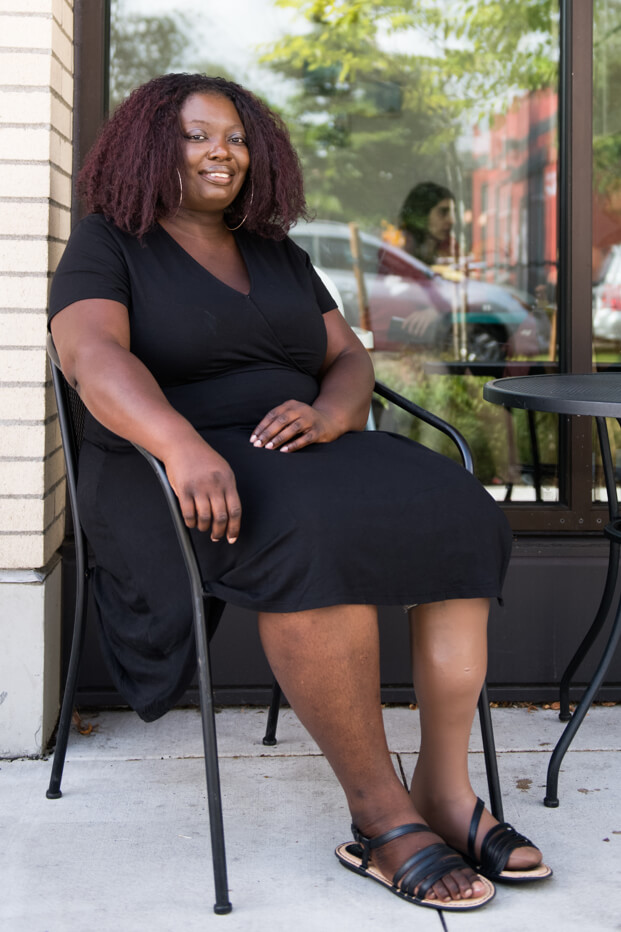 People sometimes have trouble realizing that disabled folx are parents too. Can you talk a little bit about your motherhood experience so far? Well, being a mother is complex for me all around. I was actually older when I had my little one. I was in my early 40's, so age combined with a disability has been something else! As my toddler becomes more active, my fear is always he will take off somewhere dangerous where I can't run fast enough to get to him. But overall, it hasn't been as hard as one might imagine. I haven't had too many people question my ability to be a parent, I guess for the most part because they see me as mobile. But I know folks especially those who have vision/hearing ability issues, are more interrogated on how well they will be able to parent. I recently went to a training where one of the attendees was blind. She shared how folks practically laughed in her face when she said she wanted children or made her feel like that wouldn't be the best decision for the child.
Have there been any disability-led projects or hashtags you've been excited about over the past year? I am really interested in reading Leah Lakshmi Piepzna-Samarasinha's book Care Work: Dreaming Disability Justice Work. Lakshmi Piepzna-Samarasinha was/is a zinester/artist, organizer, and educator. I have a couple of her zines. She's an amazing talent and has done great work in disability activism. So, I know the book is probably a good read!
What are some things you do for fun or relaxation? These days having fun is spending time with my little one. I guess because I had him when I was older, I don't feel like I'm missing out on the party scene or anything. Been there, done that! Ha, ha. So, I love going to the movies with him, hanging at the mall and eating cotton candy…or just lounging around the house. But it is important to engage in self-care …so things I do on my own usually just go out to eat/drink with self/friends when my babysitter offers to watch him for me. I also try to do soak/sauna once a month if I can. I love reading…so there's relaxation in that.
Going forward, what are some ways that people can follow and/or support you? Folks can support the work of the Women of Color Zine Collective by purchasing our zine at Antiquated Future. We are always open to donations. The funds help us with printing costs, tabling at events, etc. We recently just created some t-shirts. Folks can reach out to me if interested at tljones29@yahoo.com.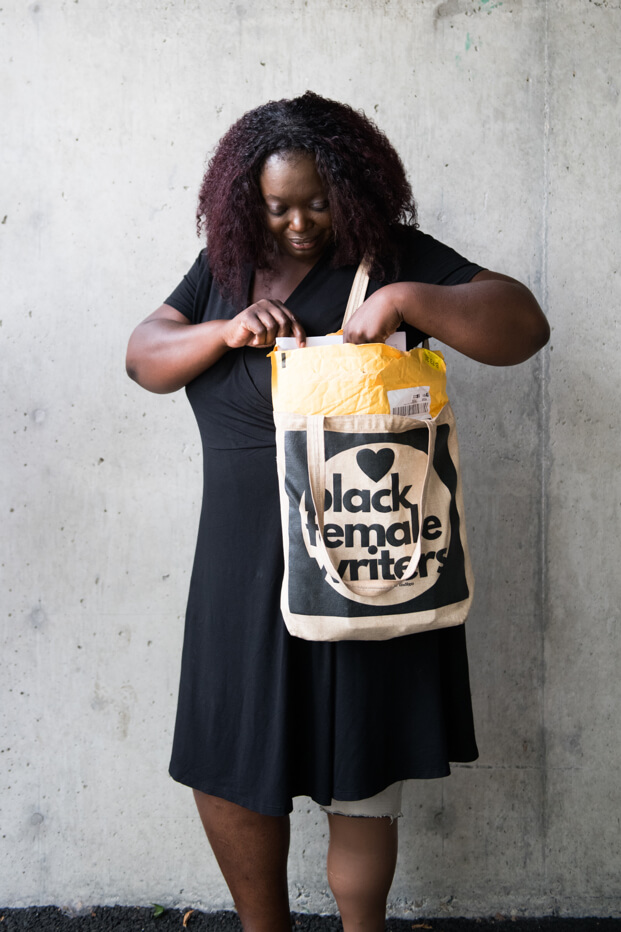 I also have personal projects I am working on. I write a newsletter [called] Black Women Read. I review books, zines, and more. I also do interviews with Black/women of color writers/artists. I also have a blog based on my former zine.