October 31, 2019
Disabled And Here: Interview with Luann Vegafria Algoso
Hi Luann! How would you like to introduce yourself? Hi! You can call me Luann and my gender pronouns are she/her. I identify as a queer Filipinx daughter of working class immigrants, was born and raised in Southern California, and have been living in Portland for the past 9 years. I'm a cultural worker and writer, which just means that I strive to center my work around stories from marginalized communities.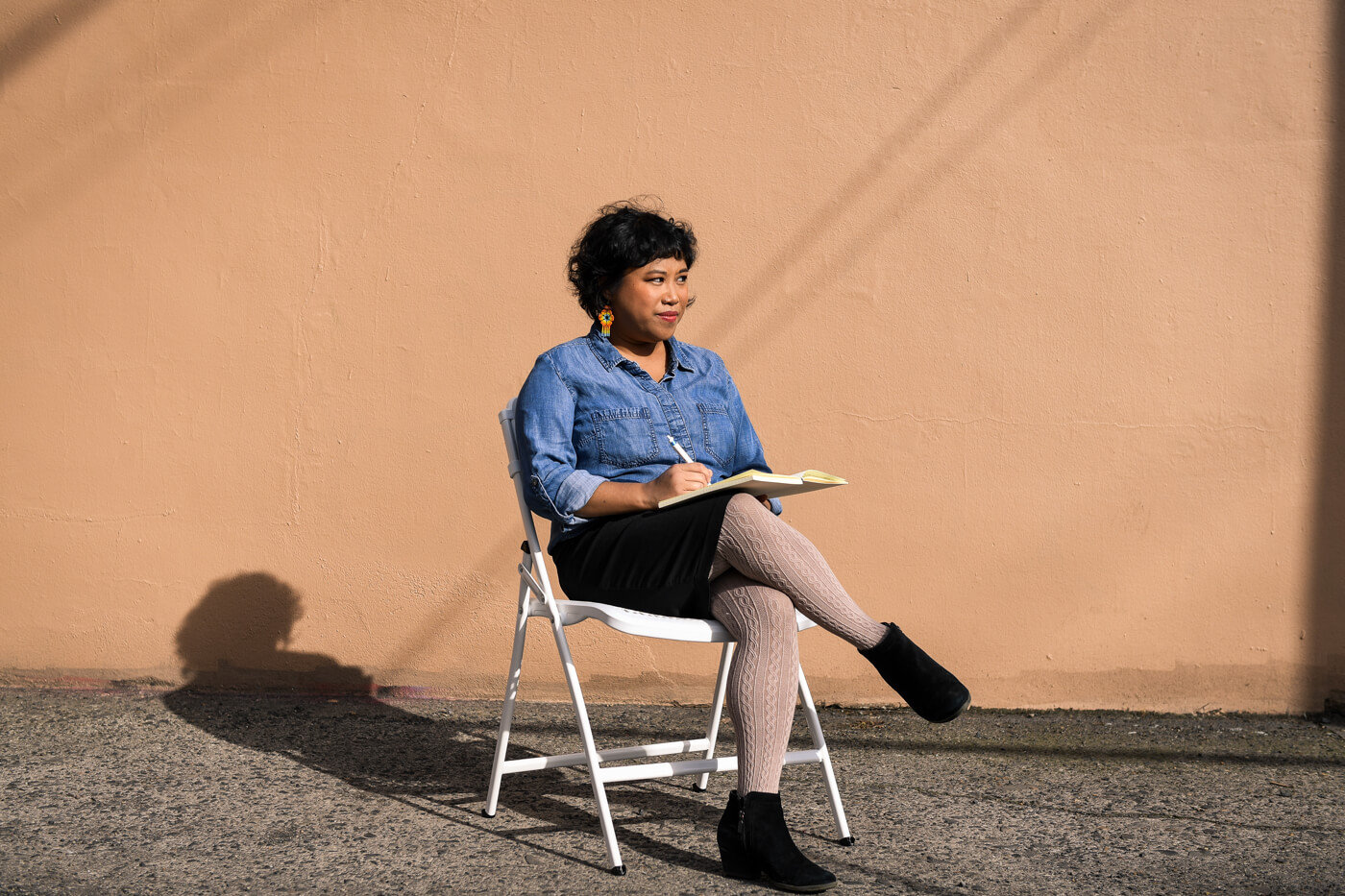 What brought you to the Pacific Northwest and how does life here compare with being in Southern California? I moved to Portland in 2010 to finish my undergraduate degree at Portland State University and then decided to pursue a master's degree right after. After completing school in 2015, I got a job at a local nonprofit and ended up staying in town.
To me, the differences between the Pacific Northwest and Southern California are big! Portland is way smaller of a city than LA or even Orange County where I'm actually from, but there are so many trees and closer access to nature in Portland that I wish was more present down in SoCal. The density of people of color living in Portland is also much smaller in comparison to LA. I had never visited Portland prior to moving so when I got here, I was culture-shocked at how many white people there were everywhere, especially for a major city. I do think it's changing though — there seems to be more people of color moving to Portland due to being priced out of other major cities like San Francisco and LA.
With your lupus diagnosis being relatively new, have there been any hashtags or movements within the disability / chronic illness community that helped you feel seen or supported? #LupusChat is one that I connect with since the hosts are predominantly womxn of color and they tend to share experiences that are closely aligned to mine.
Is there anything you wish people understood more about chronic or mental illness? I wish people approached any human being with an understanding that everyone is fighting a battle that we may or may not be able to see. For me, I've been managing a general anxiety disorder and depression for a number of years and though it may not look like it on the outside because I've become quite convincing at disguising the bad days (or so I think), these mental health issues still continue to be a daily struggle.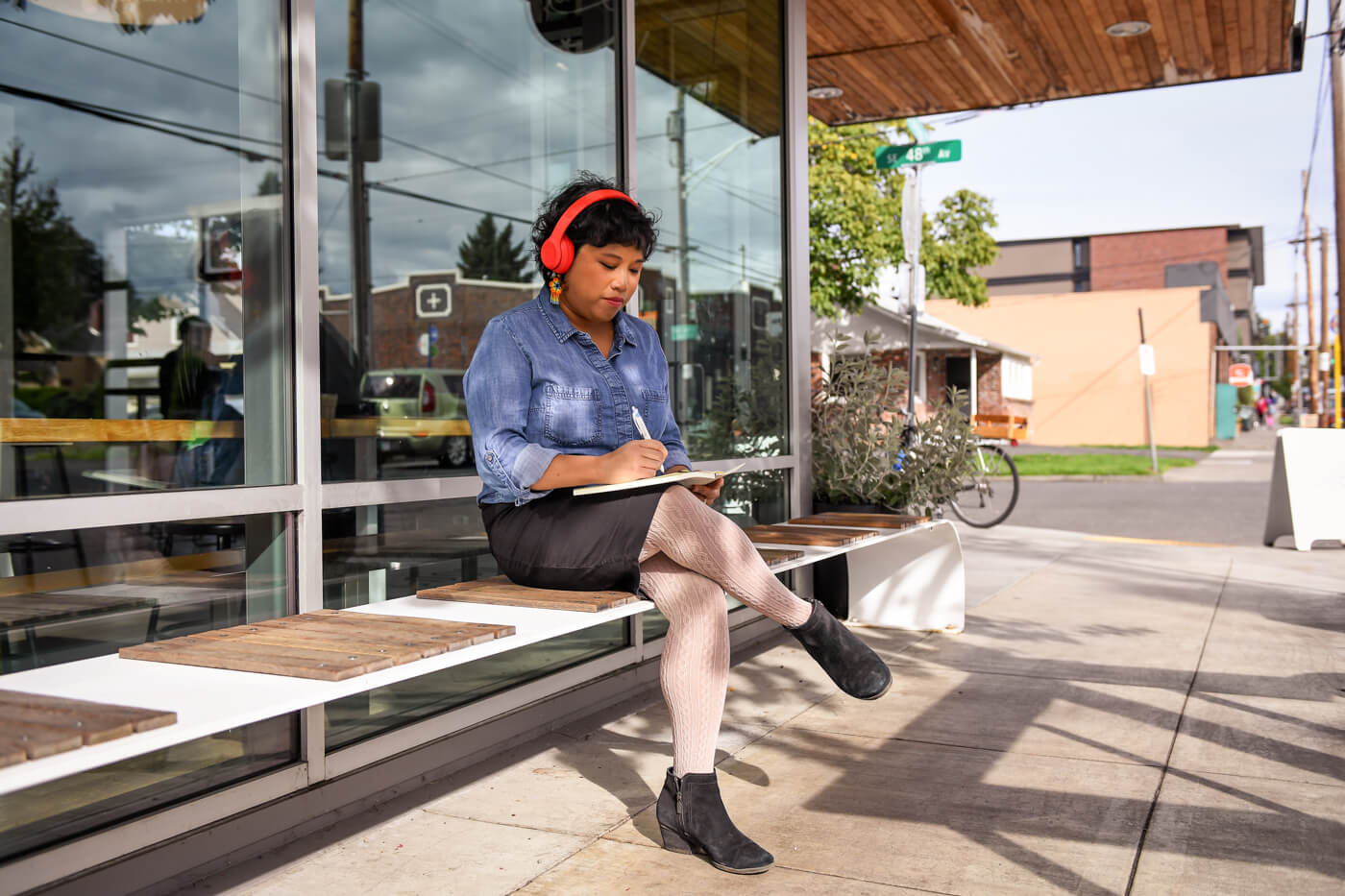 With the new lupus diagnosis, I am now much more attuned to my needs in ways that I never bothered to pay attention to before. When I get too tired or weak to work or socialize, I take breaks. When I have a ton of energy, I try to sustain it throughout the day so that I can stay productive with work or being present with loved ones. If I'm having a particularly bad flare day, I'll allow myself to rest. Although I'm still working on being OK with rest. Most people that I've talked to with similar chronic illnesses continue to grapple with the unpredictability, but it's been extremely helpful to have a community of folks that at least understand what I'm going through.
I know that you recently wrapped up filming season one of "Gabby Antonio Smashes the Imperialist, White Supremacist, Capitalist Patriarchy!" What was it like to create, co-write, and star in your own indie web series? It was a surreal experience! I'm still in disbelief that "Gabby Smashes" has come this far. I started writing the original screenplay back in late 2015 and each year after that I would reach a new milestone, like filming the proof of concept in 2016, fundraising for the pilot and then shooting it in 2017, releasing the pilot in 2018, and then fundraising and filming the first season in 2019 (which will be released before the end of this year!).
What I love the most about a project like this is how collaborative it is. Since I didn't know how to direct or do any of the other technical aspects of filming, I researched and met other filmmakers in Portland to find people that shared the same vision and analysis around social justice.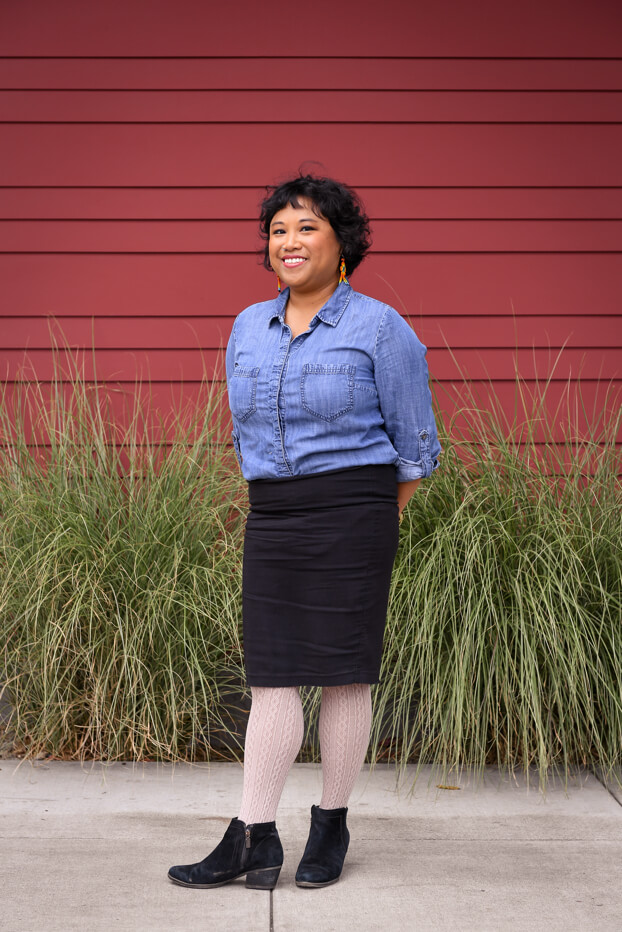 Performing in the series was also so much fun. I have a background as a dancer and mascot (literally, my first job ever was working as Chuck E. Cheese and then shortly after performing as Disney characters at Disneyland!) so acting felt like a familiar but new challenge to take on.
Without giving too much away, is there a particular plotline or episode that you're really excited about? I'm really excited for people to see what happens with Shep, the boba shop owner. I think Shep really epitomizes a lot of white people in Portland, "liberal" with good intentions but still ignorant to cultural and racial diversity.
You clearly have a LOT on your plate. What are some things you do for fun or relaxation? I spend time with my husband and two dogs, Atticus and Bao. I'm very much an introvert so I love doing things like people watching at cafes, journaling, and reading (currently reading Furiously Happy by Jenny Lawson). I've also been getting into "Queer Eye" on Netflix, which is the BEST SHOW EVER!
Is there anything you'd like to wrap up with? Since I was just diagnosed with lupus in October 2018, I'm still learning how to adjust to life with a chronic illness. Working on "Gabby Smashes" this year was a ton of work, which was fun and rewarding, but also gave me insight as to how I need to manage and balance everything on my plate. For the future, I'm not sure where "Gabby Smashes" will go after we release the season, but I'm grateful for the experiences and connections it's provided me so far, and hope that we can reach a much wider audience with more financial support.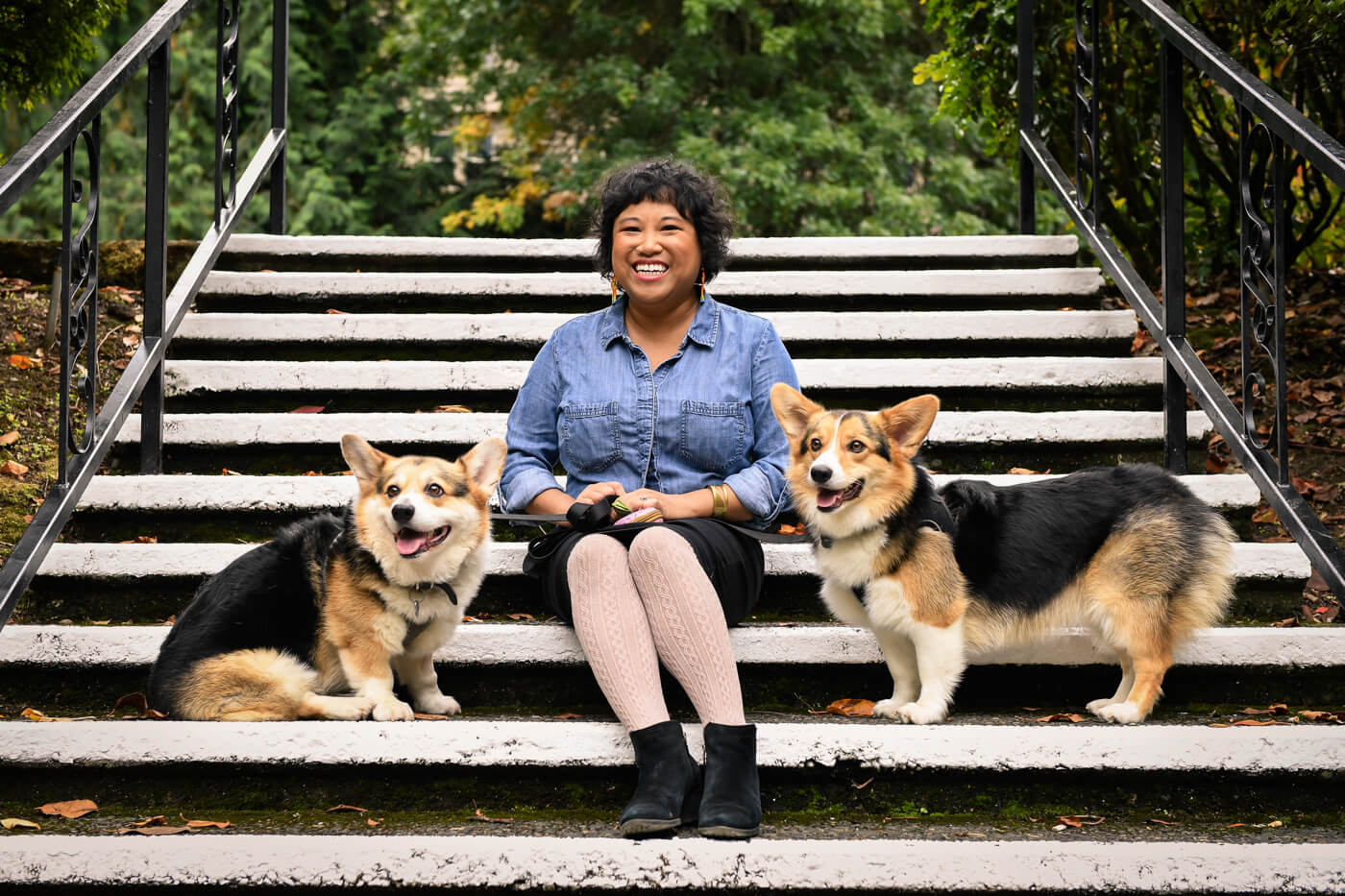 Going forward, what are some ways that people can follow and/or support you? Definitely watch our show on GabbySmashes.com! But for my individual work, you can check out my website at luannalgoso.com and follow me on Instagram and Twitter at @bgdecolonized.
This interview has been edited for clarity and length.