November 7, 2019
Hi Galadriel! How would you like to introduce yourself? I'm a queer non-binary Black writer, artist and social worker. I enjoy gardening (currently building an accessible garden), yoga, working with watercolor, ink and collage. I'm married and have two wild dogs.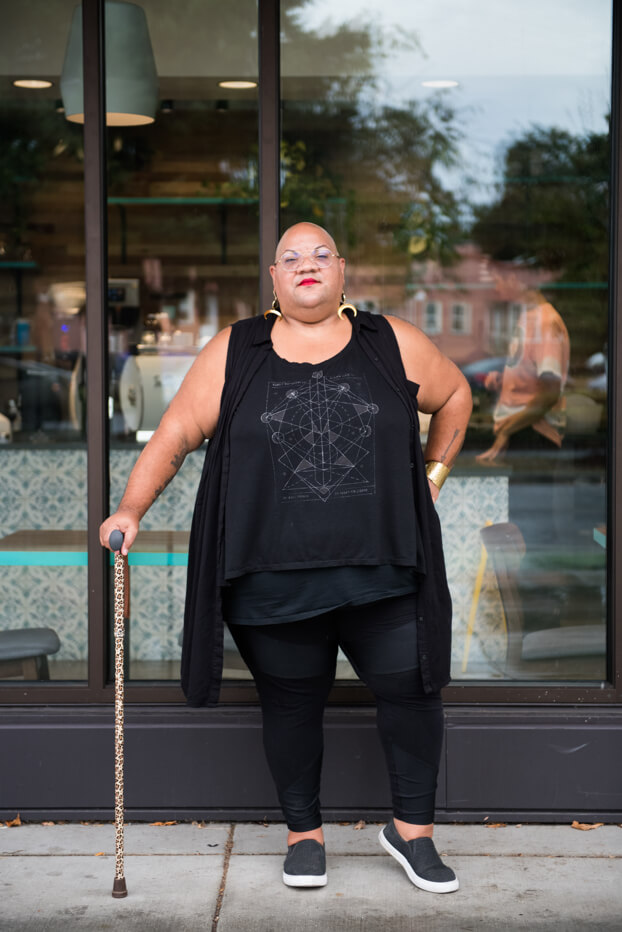 Ooh, can you tell us more about the accessible garden and what that entails? I had a severe spinal injury in the summer of 2017 that left me unable to walk or move without a lot of pain. Slowly I've been recovering, but I still have difficulty bending or crouching. I used to have a huge year-round garden where I grew food and medicine, but after my injury I wasn't able to bend and lift like that type of garden requires.
I've been trying out different raised bed techniques that will allow me to garden without bending at the waist. Some types I've tried already include: stacked hay bale gardens, standard raised beds and container gardening. I'm currently working on a prototype raised / hydroponic gardening system that will hopefully allow me to grow maximum food with minimal physical effort. If I'm successful with the design, I'll be looking to partner with local farm and gardening orgs to bring accessible gardening into public spaces.
All the things you do seem fun…and labor-intensive as well. How do you relax and unwind in between? Gardening, yoga, writing and art really are labors of love for me. Making sure I have time to practice these things helps me to relax and stay hopeful.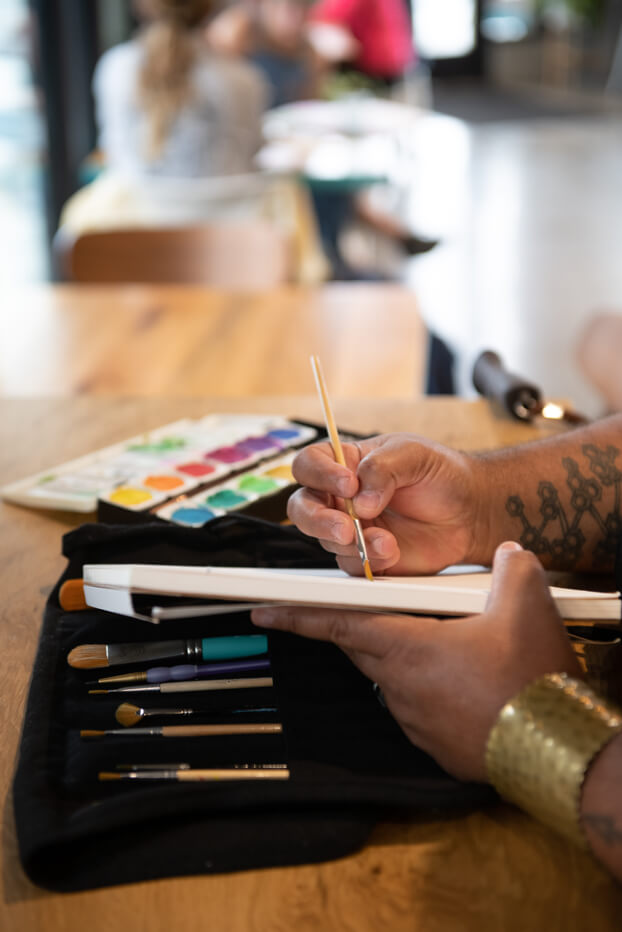 I think a lot of people, me included, tend to focus on production as a means of determining worthiness. We'll tell ourselves we'll reward ourselves with an activity we love only once we've done all our chores or completed some huge project, but really letting ourselves enjoy what we love can help build capacity for doing all our required work.
Whenever I start to feel overwhelmed by my task lists or my job, I try to stop and think, "When was the last time I did something I truly enjoyed?" The reality is that a lot of us work all the time and view rest as a luxury. Sometimes that's just the way it is and it can't be helped. But as soon as I possibly can, I'll fit in even 10 min of meditation, a walk, yoga pose, or art and it helps so much. I've also been practicing yoga daily for about the past 6 months and it's made a huge difference in my energy and chronic pain.
How long have you been in the Pacific Northwest? How does it compare to other places you've lived? I've lived in Portland for 13 years and in central Oregon for 3 years before. I grew up in the Mojave desert in southern California and have lived in northern California as well. I love the natural beauty of Oregon, the open spaces, the accessibility of nature. I don't like the rain, but the summers here spent swimming in lakes and rivers make up for it. I love that there is a growing BIPOC creative scene here and I'm excited to support and see that thrive.
Is there anything you wish people understood better about disability or accessibility? That accessibility should be an infrastructure, not an afterthought. If you slap a ramp on the entry, but the hallways are too narrow, the chairs have arms, the space is scented, the hand-outs are only written in English, on and on, then you're not creating accessible space. Utilize and pay people with lived experience of disability to help build space that is centered around accessibility for everyone.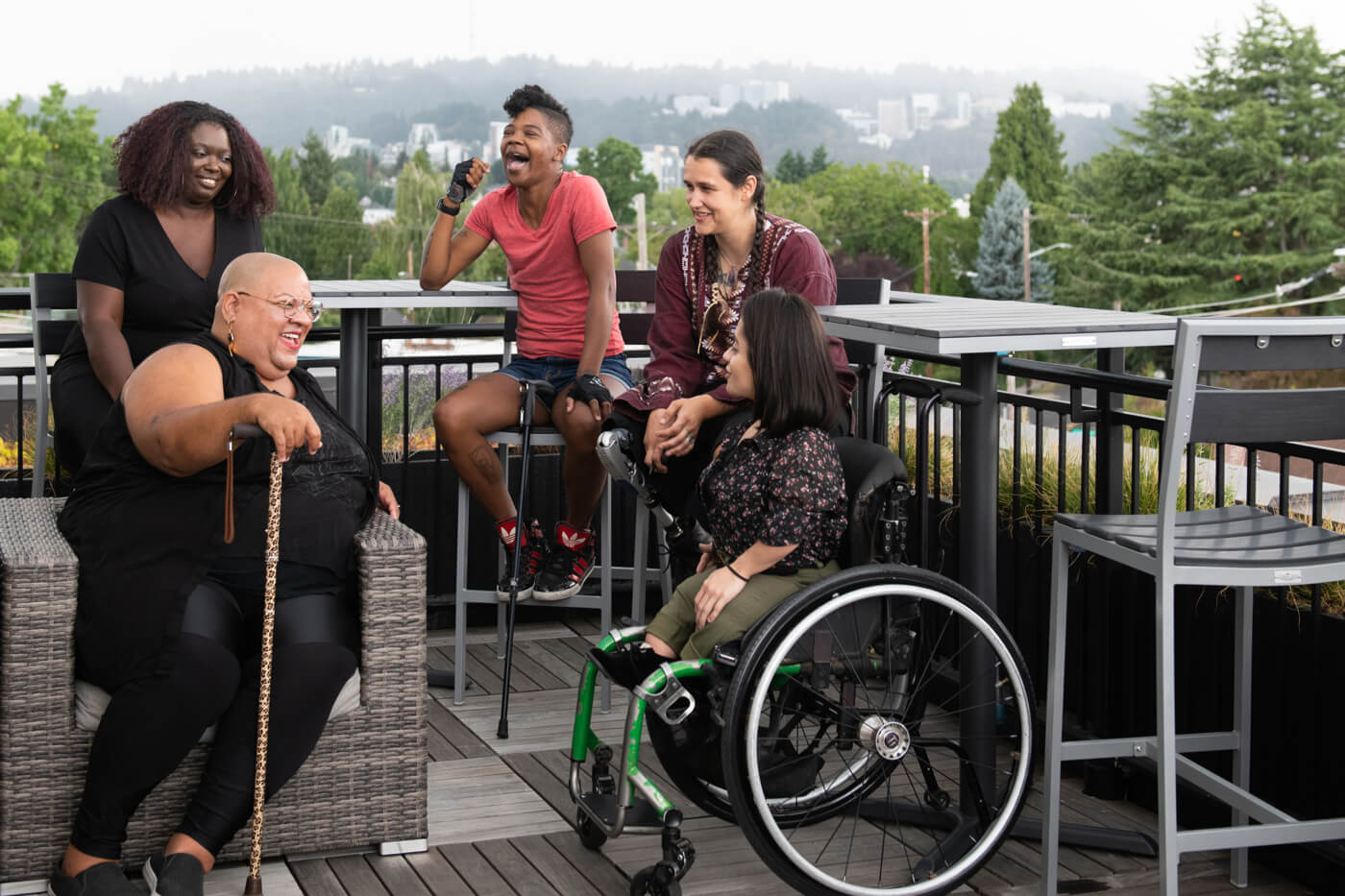 Have there been any disability-led projects or hashtags that have resonated with you over the past year? I've been all about what @disabledhikers and #DisabledAndOutdoors have been doing on IG [Instagram] – showing lots of disabled folks enjoying the outdoors, how they make it work for themselves and others.
Going forward, what are some ways that people can follow and/or support you? Follow and engage with me on IG @jockey_coxswain. People can see snippets of my art, writing and life and any new projects will be linked there. I love meeting new people and seeing all the everyday things people do for joy.