November 14, 2019
Hi Sky! How would you like to introduce yourself? I'm an Indigenous Two-Spirit environmental and social justice activist. I'm also a STEM student going to school for Environmental Engineering. My goal is to help program mycelium (fungi) to metabolize plastics at an industrial rate.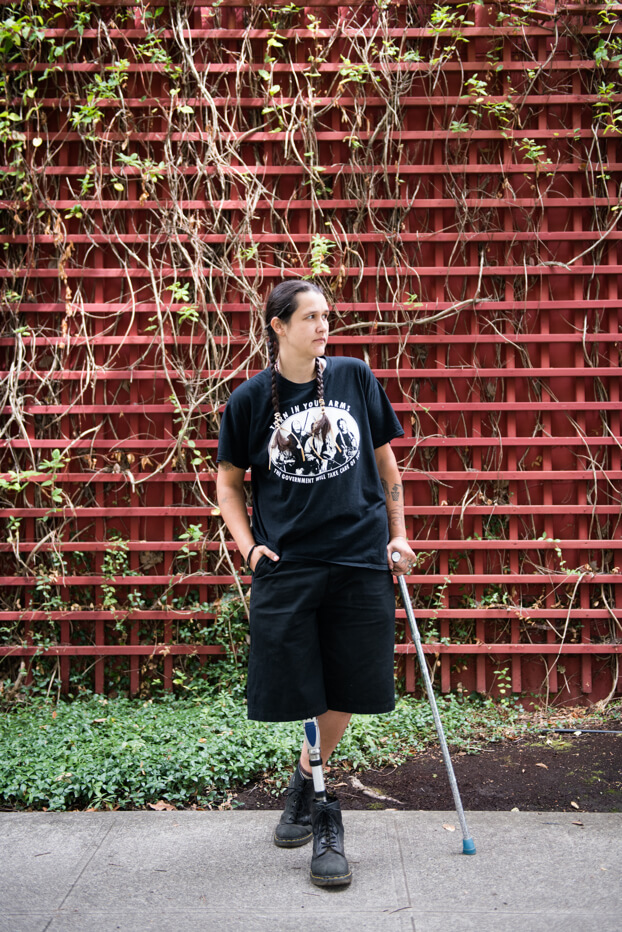 For those of us (including me) who aren't familiar with Environmental Engineering, can you tell us more about it? Yeah, so Environmental Engineering is actually a pretty broad field, believe it or not. It's basically the professional science of creating and applying solutions to environmental problems. Solutions that will protect and improve the health of living organisms and improve the quality of the environment. It branches from tackling water and air pollution to all forms of waste management and environmental protection. The specific path I'm trying to take is into Genetic Engineering, which is what I meant by programming fungi to basically eat plastics at a rate that's really needed to even touch this terrible epidemic we call plastics pollution.
That sounds amazing and also potentially exhausting, especially coupled with the activism. What are some things you do to relax or recharge? Honestly all of the activities in my life are exhausting. When it comes to activism specifically, I have to make a point to connect with other IPOCs [Indigenous People of Color] that empathize with the cumbersome, painful task of emotional labor. We usually create or send memes to each other that help lighten the load. If I can make it to soak in some healing waters, that's my favorite. Something that helps recharge me, ironically, is being of service to others. Namely within my economically disadvantaged community. If I can do something to help someone else, someone that's right in front of me, that makes an immediate difference in my energy level when it's healthy. I feel like I'm fulfilling my purpose, being alive. That and Pokémon Go! LOL.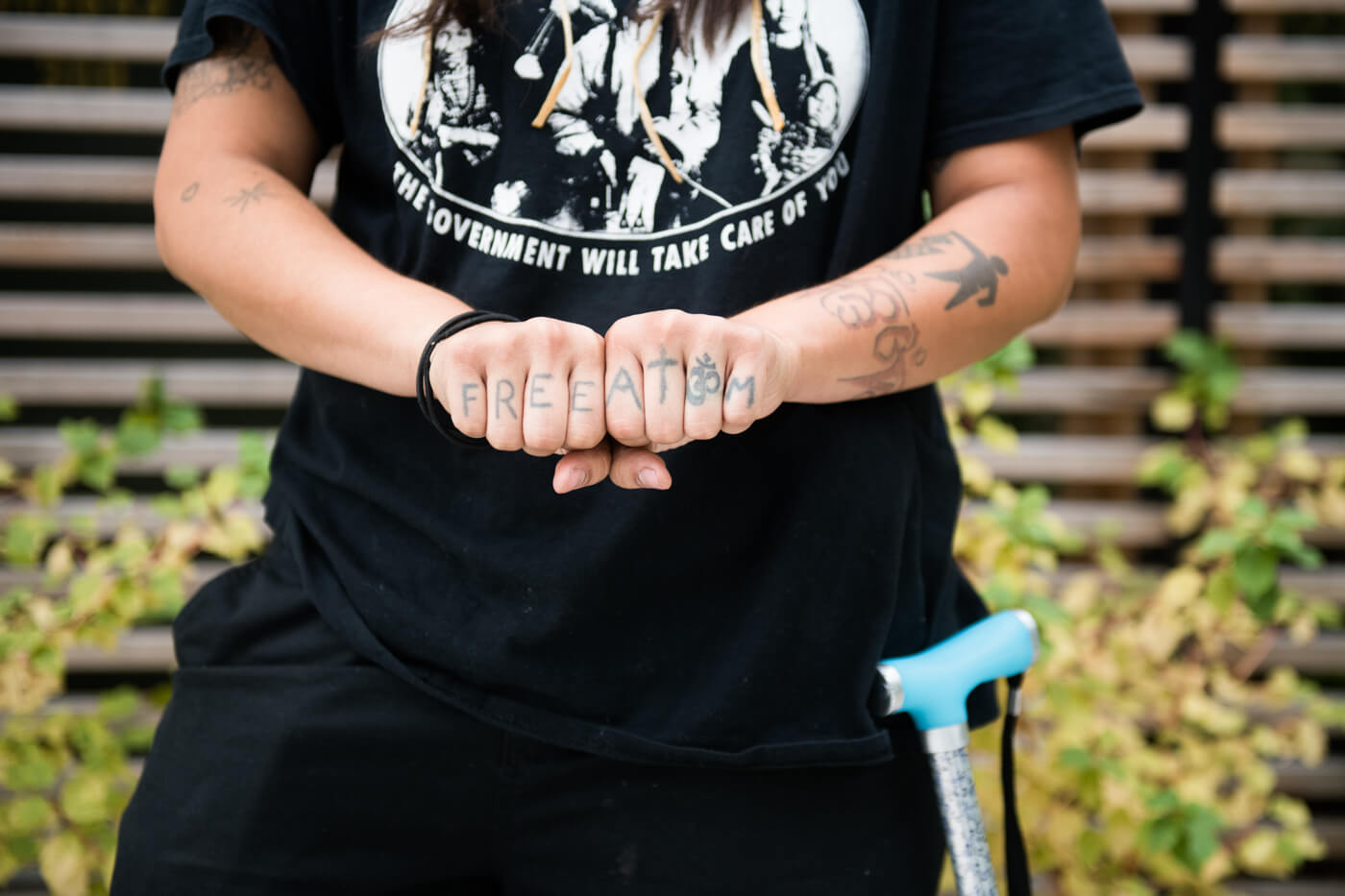 How long have you been in the Pacific Northwest? How does it compare to other places you've lived? My father is from here, he was born in Oregon City in fact. His mother was a member of the Confederated Tribes of Grand Ronde. I have Native heritage on both sides of both of my parents, that's why I came here in my early 20's, to get connected with my Grandma Anna and learn about my ancestors from her side before she passed.
I'm originally from Yuma, Arizona. Which is a desert bordertown in every sense of the word. The total opposite of the PNW in the geographical sense.
I've lived and travelled all over the country though, and never found a place that resonated with my soul quite like the way Oregon hit. The land itself is everything good in the world. The people, sometimes not so much. I've heard many times that folx are surprised when they hear about racism and prejudice still existing and manifesting, especially in Portland because it's so "liberal." I have to say that while I agree to the extent that Portland is more liberal than a majority of places across the country, it still has the same level of colonialism that the rest of the nation does. This is something that needs work for sure. Decolonize your life, people.
Is there anything you wish people understood better about disability or accessibility? That's a hard one. Mostly because I think there's a lot to unpack about different [dis]abilities and needs. What keeps coming to the forefront of my mind is that it's none of our business what cause(s/d) other people's disabilities – if they wish to share, then they will likely do so when the time is right for them.
When you first meet someone, and you say, "Oh, I didn't even notice," or "You can't even tell," – while you may think that it's a compliment or an ease to one's self-esteem, it's actually a way of further differentiating and marginalizing people's abilities and bodies. So, if you can hold back: do so!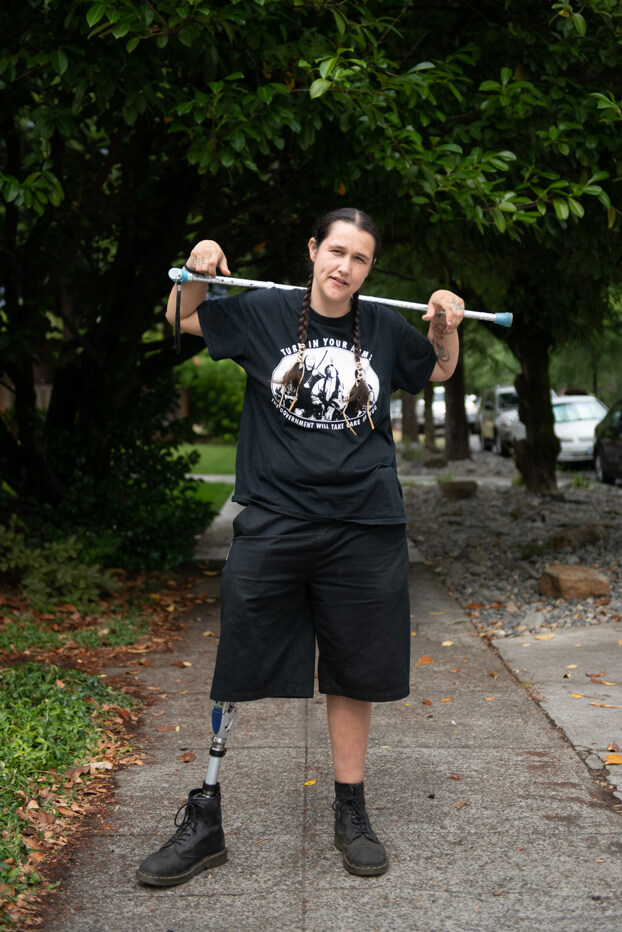 Have there been any disability-led projects or hashtags that have resonated with you over the past year? Challenged Athletes Foundation always has amazing projects and as far as hashtags are concerned: #ParadoxIce #AdaptiveClimbing #OttobockUS_CA #AdaptiveSurfing have all been inspirational.
Is there anything you'd like to wrap up with? Hang in there. Anyone can accomplish just about anything these days. Make what you create counts for something good by being a good person. I know it's hard, and people suck, but remember: we've all sucked at one point or another. And those who don't grow out of it, well, forget 'em. Because the only people that should really matter to you are those who support you and accept your support.
Going forward, what are some ways that people can follow and/or support you? Umm, I'm on Instagram @sky.the.infinite and Facebook: Sky Beskonechnyy (which is just Russian for 'Infinite'). Send me a PM on either if you want me to engage or to accept friend requests and follows.
Also, if you have the capacity to support financially, Venmo: @sky-the-infinite and/or CashApp: $skytheinfinite – definitely no shame if you cannot.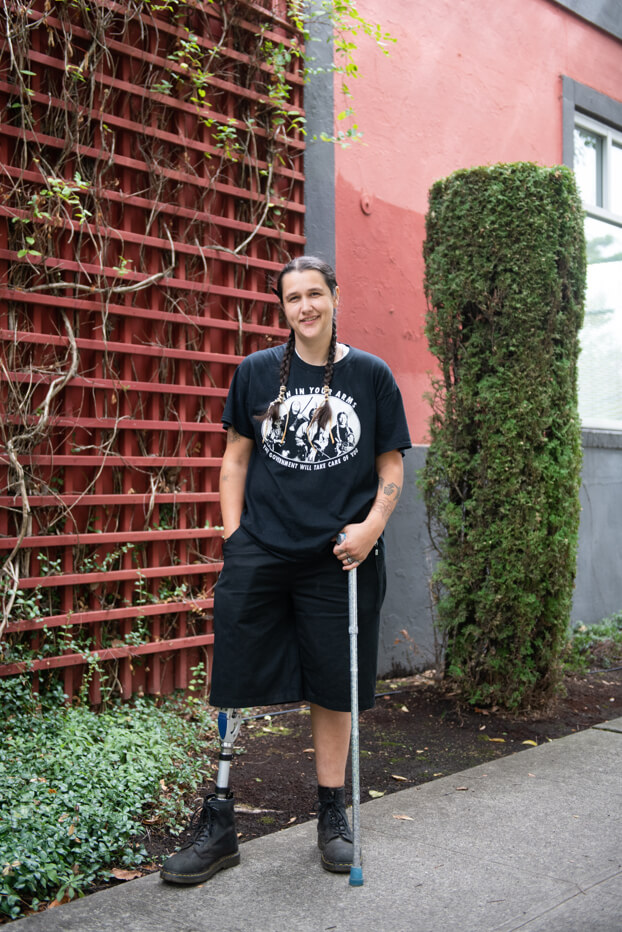 The greatest way someone could support me would be to decolonize your ways of thinking and moving through the world. It would be extremely helpful if you called out someone's behavior when they're saying something racist or bigoted of any kind. I know sometimes this can be hard or embarrassing for some folx who are more introverted but if you don't, then who will? It's gotta start somewhere.