March 12, 2021
Hi! How would you like to introduce yourself? Hello, my name is Dominique Davis! I use she/her pronouns and I'm a comic artist and illustrator.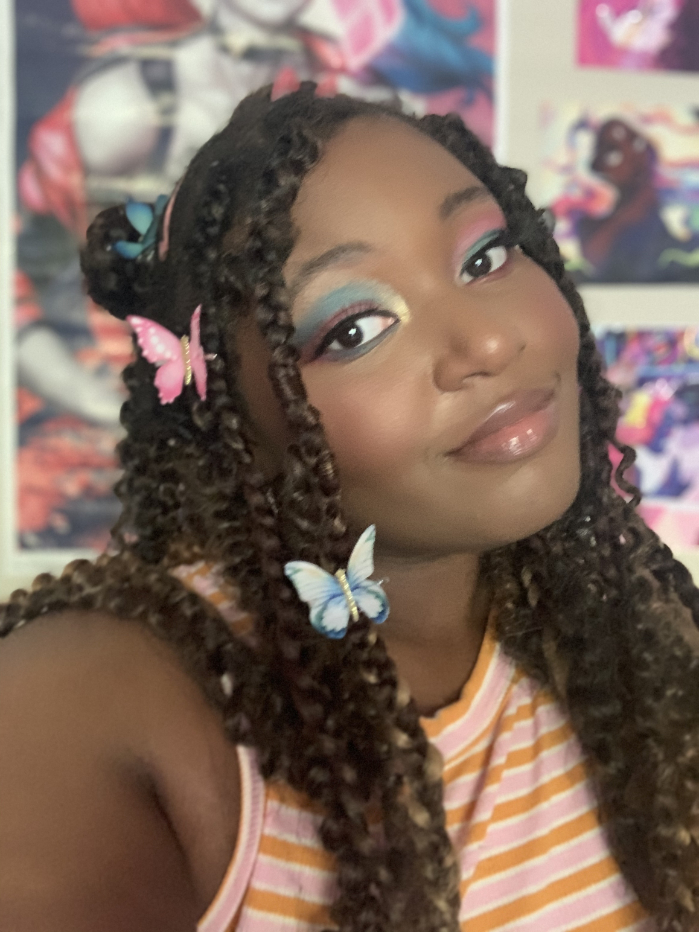 How did you get into art and illustration? I got into art from being younger and having just a strong connection to cartoons at the time. I remember always watching Kids' WB or 4Kids or some Saturday morning cartoon block with cartoons and animes. One day, I was watching Pokémon, and I decided I wanted to draw one too, so I took some paper and traced it on the screen. I've been drawing ever since.
How do your lived experiences impact your art in general? For me personally, I have ADHD and cyclothymia. Some days because of my ADHD, I can draw for hours upon hours and it's just so fun to be in such a creative mood.
On the other end of that though, sometimes I draw so much until my hand hurts, or I start a million projects without really fleshing out any of them. With my cyclothymia, sometimes it pushes me to the complete opposite end, where I don't want to draw at all, nor do I even have the energy if I'm in a low mood.
They both impact my work flow, but also my art expression as well — sometimes if I'm down, but I still want to draw, the expressions of the colors won't be as vibrant. When I'm in a good mood, I love to use bright vibrant colors and give my character big smiles and bright eyes to match.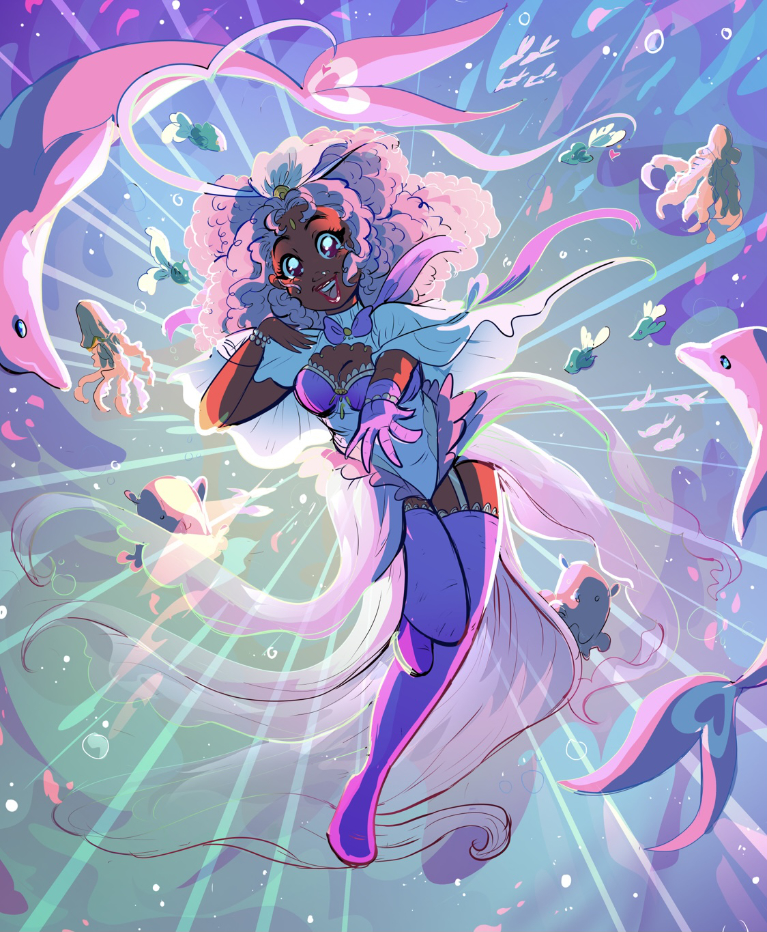 At the time of this interview, we're about a year into the pandemic in the US. Do you want to talk a little about what that has been like for you? The pandemic has definitely been the hardest year of my life hands down — there were multiple aspects of the world and my personal bubble that were affected heavily during all the past months since we've been in lockdown.
There have been some highs like being able to grow my following and just seeing how much I've grown as an artist in the last year, but also putting a lot more time and investing into my mental health. Dealing with my mental health has really made a tremendous difference, and while things aren't amazing all the time, 8/10 [for improvement]. I feel better about what I can do and accomplish now compared to what I could do at the beginning of the pandemic.
For a bit of a change, let's imagine disability dreams and futures. What might your ideal life be like in a better world? Hmmmm, in my ideal life, I think I would just like to be able to start a million new projects all the time, because it really does bring me joy, but I would have an assistant who would remind me to go back to older projects, so that the old projects get more development and I still get to create new things.
Speaking of projects, is there a dream one that you'd love to work on? My dream projects would be to one day have my own graphic novels and my own cartoon on TV. I hope I get to do them both one day.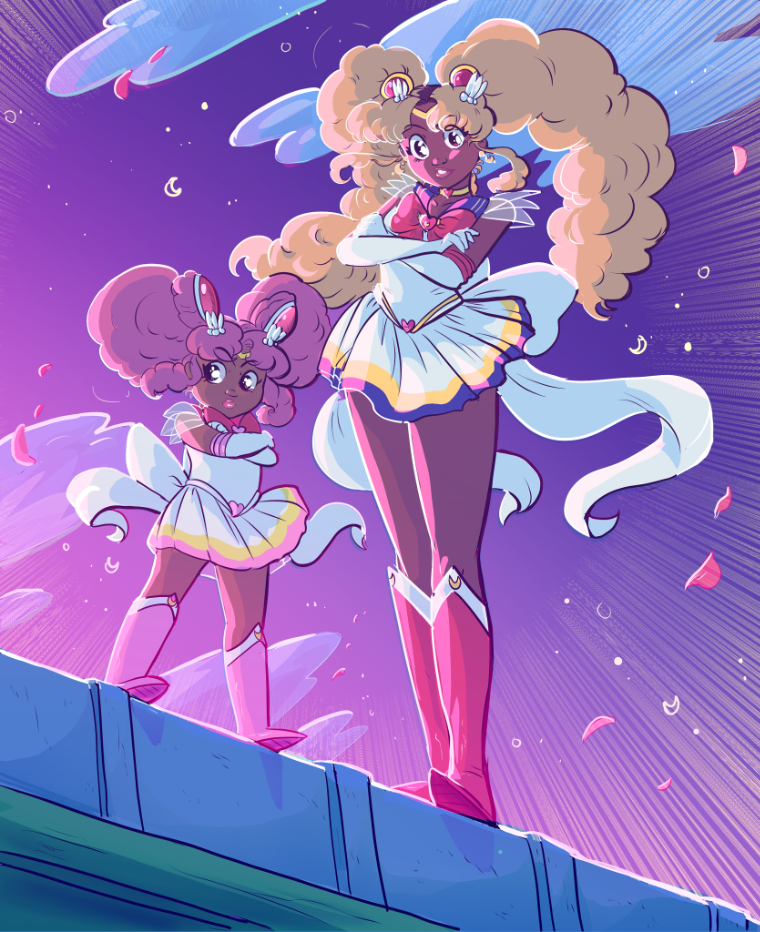 Yes! Would love more of your art out there in the world, in all forms. Sidebar: I heard that gaming is something you like (on the rare occasion you're not working). What are your favorite video games at the moment? Ah let me think, like everyone else I've been playing Animal Crossing, but mostly just to harvest pumpkins at this point. I really love Sonic games though, so if I just want to do something fun for a minute, I'll play Sonic 2, Sonic Adventure 2 or Sonic Mania. They're all my favorites so I'm glad whenever I get the chance to play them.
Is there anything you'd like to wrap up with? I hope that everyone who reads this is doing well to the best of their abilities, and that they try and be kind to themselves throughout these super hard years.
Official closer: what are the best ways to support you and your work going forward? You can support me on Kofi. And you can follow me @ petalromance on both Twitter and Instagram.
This interview has been edited for clarity and length.