July 14, 2023
Hi! How would you like to introduce yourself? Hello! My name is Artthew Ng, my pronouns are they/him and I'm a second generation bisexual, nonbinary, Chinese immigrant from Hong Kong.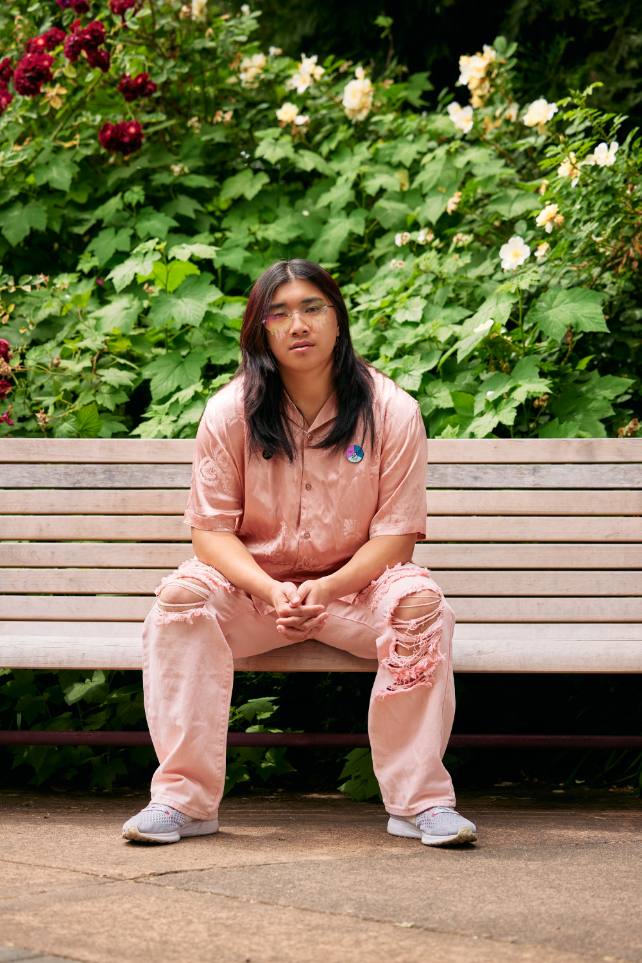 Your Disabled And Here photo shoot was our first ever queer BIPOC couples feature – you and Hesadiah were amazing models and served some serious looks. How would you describe your fashion sense or style? I would describe my fashion sense as serious and flamboyant. I typically wear darker masculine colors like black, red, and grey, but I'm experimenting with lighter and more feminine colors and clothes in this photo shoot!
Would you like to tell us a little bit about your relationship? We met at KingPins bowling alley in Portland. We decided on bowling as a safe first meeting activity so I recommended KingPins. We almost didn't meet because we planned to meet in Beaverton but that was too far for her so we switched locations. I wasn't even sure if it was a date, and I arrived in a tank top and basketball shorts. She arrived 30-45 minutes late. So neither of us were prepared for a date. She walked right past me when she came in and I had no idea what she looked like. However, I immediately recognized her when she walked in because she was glowing and had such a loving energy about her.
Since then, she has taught me so much about relationships and myself. She helped me realize that I have ADHD and Autism. She helped me explore my boundaries and be honest about my feelings. She has broadened my music taste and helped me expand my fashion. She helped me practice kindness, patience, and compassion. I have grown into a fuller person through our relationship.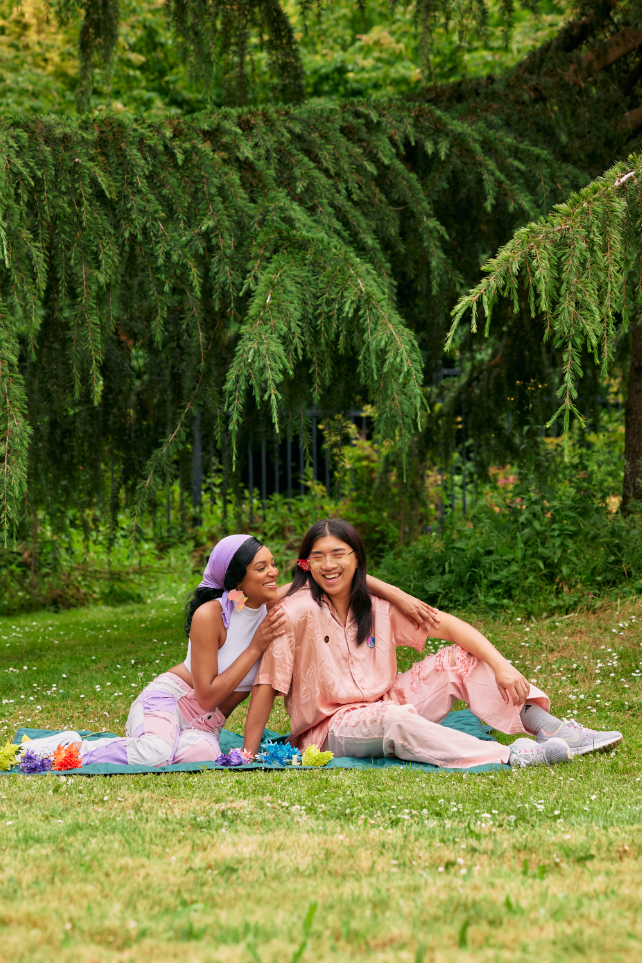 How do you like living in Portland? I've never lived outside of the Portland metro area, so I can't really compare it to other places. The farthest away I have ever lived was in Hillsboro. I do love the people and food in Portland and in Hillsboro everything was way too far away. However, the one thing I miss was how safe Hillsboro felt in comparison to Portland. I feel like I have to be way more alert and careful of where I walk because of the lack of sidewalks and there are so many more people here.
What are some things you do to relax or just for fun? As an AuDHDer, I have way too many hobbies. My main two are powerlifting and video games like Valorant and Tears of the Kingdom right now. I like a mix of multiplayer games on PC and single player story driven games on console like God of War. Aside from that, my hobbies include break dancing, producing music, playing in a band, cooking, baking, DIY furniture, digital art, raving, clubbing, writing poetry, reading, video essays, watching movies, shows, and so many more.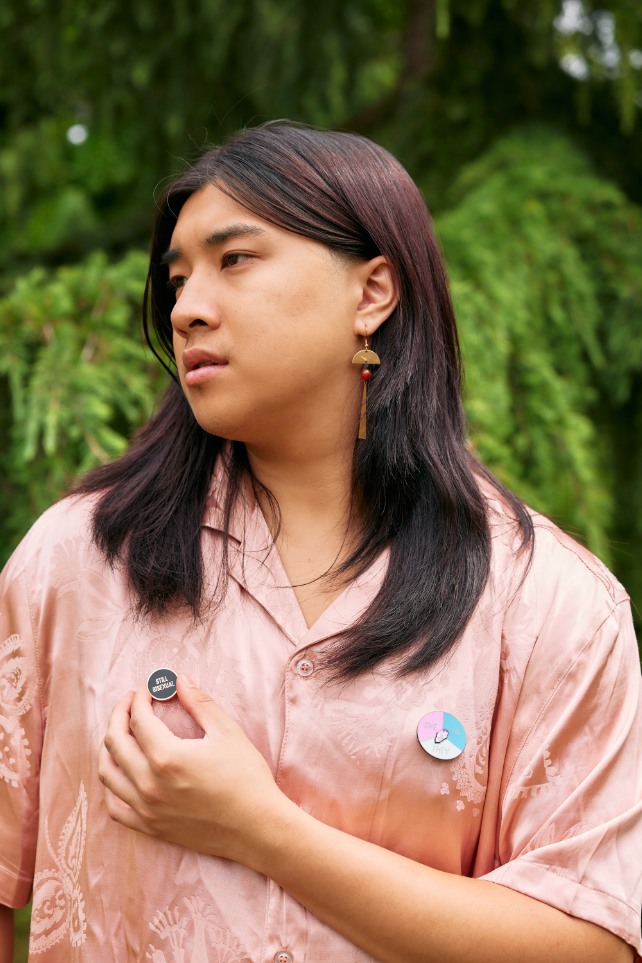 Do you have any favorite disabled / autistic creators or projects?
Kalat House is a wonderful bakery that serves Filipino baked goods. It is owned by a queer disabled organizer!
The Thought Spot is an Autistic creator on YouTube that makes educational videos about Autism!
Woohoojin is a Valorant coach with ADHD who gives entertaining and easy to understand feedback about Valorant gameplay.
F.D. Signifier is a Black video-essayist with ADHD who talks about movies, hip hop, and many other topics from a Black perspective.
CJ the X makes my brain go brrrrrr. They make video essays analyzing art with amazing passion.
Finally two of my favorite musicians who have talked about having ADHD are Tyler the Creator, who has made the best breakup album with IGOR and Kendrick Lamar who has made some of my favorite albums with dense lyrics and amazing production.
If you could create a more accessible world, what might you design or put in place? Teleportation would be amazing! In a more broad sense, I want closer communities that provide people with easily accessible transportation and accommodations so everyone can access the things they need. I also want to remove consequences for being late, either for showing up late or turning something in late because time isn't real and the stigma of lateness makes our lives harder for no reason.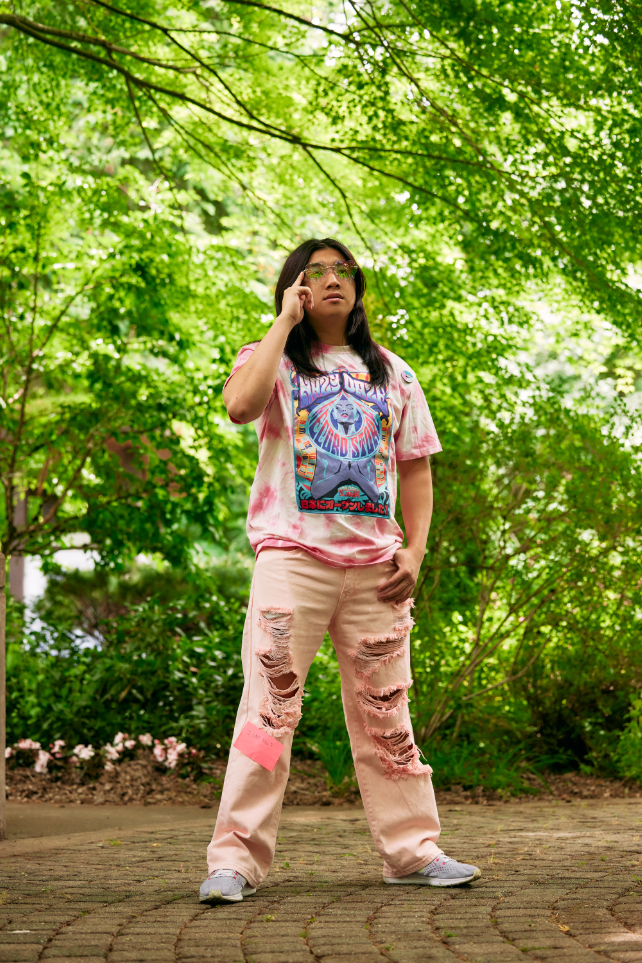 I also envision a world where we live more closely with nature and animals, similar to the solarpunk aesthetic. Where people don't have to worry about things like access to food, housing, and healthcare. In my more accessible world, we would be more connected not only with the people around us, but also with our environment and people's basic needs would be met, so that we could focus our energies on being creative and improving our communities. I believe that if all of our basic needs were met and our communities were more connected, that would be the most accessible world. I dream of a world where all people are accepted and we are more connected with everyone and everything around us.
Yes to basic needs being met and more connection! Is there anything else you'd like to share as we wrap up? I would like to uplift Hesadiah's Instagram @hesadiah and her Cash App which is $hesadiahparker.
Final question: what are the best ways to support you? I am a queer creative who has mainly done modeling so far, but I also write poetry, produce music, and organize politically with the Asian Pacific American Network of Oregon. You can follow me at heiyeurng on IG and my Venmo is Dis_respect to support my future projects!